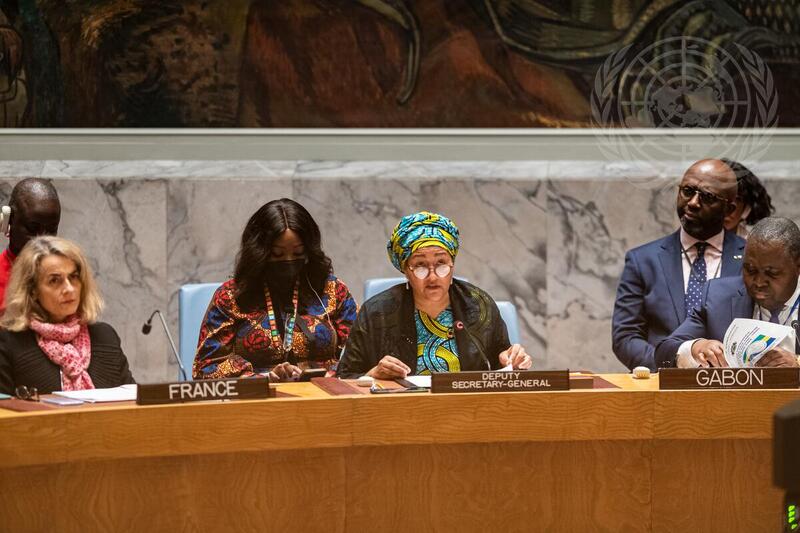 A feminist foreign policy? Redefining its meaning
Traditionally, foreign policy has belonged to the realm of high politics and has long been conducted in accordance with the doctrine of the raison d'état (reason of State) and in the arcana imperii (State secrets), where only men have been present. Foreign policy, more than other policies, has therefore been particularly masculinised. When, in 2014, Margot Wallström, as Sweden's minister of foreign affairs in the government led by the Social Democratic prime minister Stefan Löfven, for the first time called for a feminist foreign policy, it sparked a huge debate. Now, however, a redefinition seems necessary.
Although the Swedish proposal appeared rather breakthrough it had solid roots. It certainly reflected the spirit of the Women, Peace and Security agenda in UN Security Council Resolution 1325 of the year 2000, invoking the full, equal and meaningful participation of women in peace-making, conflict prevention and peacebuilding efforts. It also anticipated the Sustainable Development Goals for 2030, which were established by the UN in 2015, and in particular goal number 5, which advocates the end of all discrimination against women and girls. Ending discrimination is not only a basic human right but a crucial component for a sustainable future, as it is proven that empowering women and girls helps economic growth and development. In 2020, the European Union endorsed the Action Plan on Gender Equality and Women's Empowerment in External Action 2021-2025, which promotes women's leadership and participation, and pushes for gender mainstreaming and an intersectional approach that considers all dimensions of discrimination.
While capturing the zeitgeist and the need to bridge the gap between men and women in international politics, the introduction of the concept of a feminist foreign policy did not clarify its full implications. It rather seemed like a label, which is still to be filled in by practice, but also by ideas and norms. The concept involves at least two aspects of foreign policy: its formulation and its content in terms of the consequences it can bring for women and more widely for the international system.
Regarding the first aspect, one goal of the formulation of a feminist foreign policy should be for more women to participate in shaping foreign policy. UN Resolution 1325 considers conflict situations, when peace is concluded or when peacebuilding and conflict prevention actions are implemented. However, this approach considers women as stakeholders of processes already set in motion by others, and only hands them a role as vectors of dialogue and peace. In other words, it does not emphasise that more women must be where decisions are taken, rather than simply holding a minor position dealing with the outcomes of those decisions. A truly feminist foreign policy should encompass all levels of power and should help women reach top positions, rather than leaving them bearing the consequences of foreign policy decisions taken mostly by men. In other words, women should influence policies and participate in all fora where political issues are discussed and decided.
On the second aspect, relating to the application of foreign policy, the consequences of the foreign policy of any country or organisation should be the promotion of gender equality and the improvement of the conditions of women, especially in difficult contexts. This has been the case, for instance, for policies supported by international organisations in favour of women in Afghanistan and Iran, or for policies promoted by the EU within the European Neighbourhood Policy.
If one looks at certain definitions of feminist foreign policy offered by feminist organisations, its meaning tends to be broad. The International Centre for Research on Women (ICRW) describes it as the policy of a state that defines its interaction with other states, as well as with movements and other non-state actors, in a manner that prioritises peace, gender equality and environmental integrity, and that enshrines the human rights of all. The Centre for Feminist Foreign Policy meanwhile emphasises that a feminist foreign policy should place the well-being of marginalised individuals, not just women, at the centre of all actions of foreign policy. The ultimate goal should be to change the power structures and norms by addressing the root causes of existing inequalities, not just in gender, but also in its intersection with other dimensions such as race, class, or sexual orientation. In other words, gender tends to be interpreted through the lens of intersectionality but is also interpreted as linked to other policies relating to ecology, equality, social justice and peace.
This broad understanding of feminist foreign policy is rather ambitious and may end up characterising women with certain attributes (like those of being caring, peaceful, calm and compromising). This would risk further stereotyping women or imposing a certain restrictive mindset.
In November 2020, two MEPs from the Greens/EFA group in the European Parliament, Hannah Neumann and Ernest Urtasun, presented a report calling for the EU to adopt a feminist foreign policy. The report points out the different interpretations of gender and gender equality as one of the main challenges for the EU in this perspective. The report also states that one of the priorities of a feminist foreign policy should be to "reverse the militarisation of the EU external action and prioritise human security" and to "end the export of arms manufactured in Europe and by companies registered in Europe". While this standpoint can be appreciated, it also contributes to strengthening stereotypes, as if women were, by essence, opposed to a deepening of the European security and defence identity, or to the possibility of establishing a common European army, or as if women were opposed to providing Ukraine with weapons in its current war against Russia.An open and EU-wide debate is needed on what a feminist foreign policy actually aspires to achieve, taking account of the fact that it cannot be isolated from policies that help women reach top positions in their respective countries and within the EU. A new and trailblazing approach to a feminist foreign policy cannot be attributed solely to women. Furthermore, for a feminist foreign policy to be credible, the EU needs to improve the condition of women in those member states where gender equality is still lagging.
Photo credits: UN Photo/Rick Bajornas