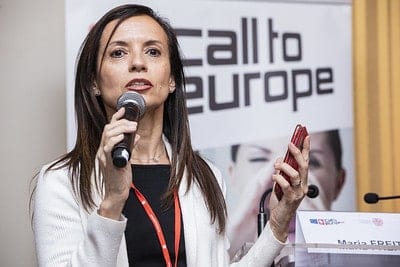 Progressive Pod on Spain Elections
On November 10th, Spain went to the polling stations for the 3rd time in just 7 months. The outcome reaffirmed the leading position of PSOE, that reached almost an identical result to the one from the previous round – but it also saw a surge of the right wing extreme, which represented by VOX became the third political force. The analysts speak about bitter-sweet result and deliberate if in the new constellation there may be more incentives for all political forces to take responsibility for the country seriously in a sense of enabling a creation of a new empowered government.
In a podcast interview with FEPS Director for Research and Training, Ania Skrzypek, Beatriz Corredor, President of the Pablo Iglesias Foundation is offering further explanations regarding Spanish election's outcomes and prospects for PSOE and its leader Pedro Sanchez.