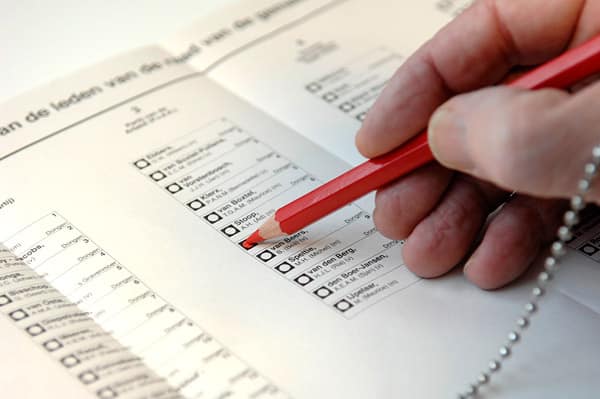 A pro-european groundswell
In contrast to the majority of EU member states, Belgium organised three elections on Sunday, 25 May 2014: European, federal and regional. This unusual situation was largely due to the impact of the federal vote on the very future of the country. It may also have given the impression that European issues were somewhat overshadowed in the campaign. However, the 2008 crisis has made people more aware of the importance of European affairs.
Vlaams belang loses ground
Unlike in other member states, our country was not affected by the rise of Eurosceptic and xenophobic parties. Compared with the 2009 elections, the far-right party, Vlaams Belang, lost over 5.6% of votes cast and a seat in the European Parliament. Among the Dutch-speaking electoral college, it was the nationalist party N-VA that topped the polls, drawing votes from the pro-fascist right. Among the French-speaking electoral college, the Parti Socialiste—in power for over 25 years—received the most votes while the Ecolo greens in the south lost over 4% of votes cast (nearly half of their electors) and one seat.
The next five years
The Europhobic upsurge reflects a lack of confidence among European citizens with regard to Europe. We need to shift towards a Europe underpinned by solidarity and stable employment, and to stop playing citizens off against one another. It must be built around industrial policy and energy issues. EU institutions require significant reform, and I would not rule out the creation of a new "convention on the future of Europe" during this administration.
A european campaign
The nomination of Martin Schulz and other candidates in the running to become the next President of the European Commission marks the most radical change compared with previous ballots. By giving each European political party a single official representative, the process has made it possible to tackle initiatives for the future of Europe more directly and to develop a real European election campaign. In nominating these candidates, European political parties have once again shown that they are the representatives of European citizens and that they must have a greater say in choosing the next President of the European Commission and in putting European democracy into practice.