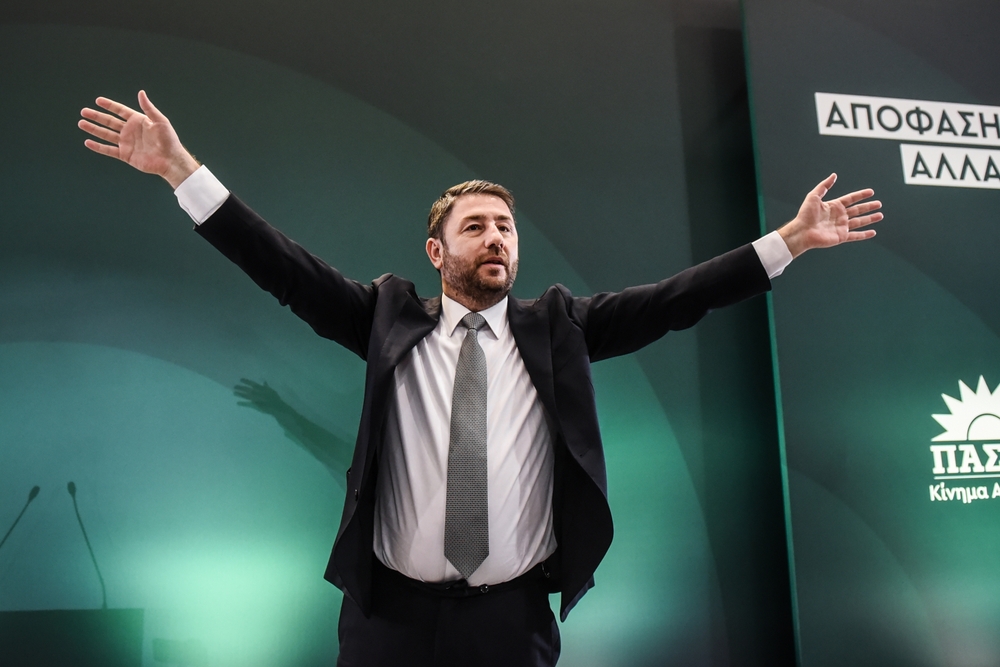 A very big victory for PASOK
"A very big victory" for PASOK, Nikos Androulakis, the PASOK leader, said after the announcement of the national election results. PASOK – the Panhellenic Socialist Movement –, a historic party and member of the PES party family, succeed in increasing its percentage by more than 40 percentage points compared to the previous national elections in 2019. With 11.5 per cent of the votes, PASOK now 41 seats in the five-party parliament.
In his first public statement after the announcement of the first election results, Androulakis highlighted: "I want to thank from the bottom of my heart every Greek woman and man, who signed this very great victory today with their will".
Now the conditions have been met for the party to become again "the leading player on the political scene" in the Socialist and Social Democratic space. According to the new electoral map, PASOK – Movement for Change, managed to emerge second after the conservative New Democracy (ND) in six electoral districts, overtaking the leftist SYRIZA. SYRIZA and its leader Alexis Tsipras, however, suffered a shock defeat, obtaining, with little more than 20 per cent, just half of the score of the first party, New Democracy.
Unfortunately, the centre-right party New Democracy of Prime Minister Kyriakos Mitsotakis has won these elections, hailing his party's big victory as a "political earthquake". His centre-right New Democracy party have won 146 seats in the 300-seat parliament, only five seats short of an outright majority.
PASOK, if it does the appropriate moves, can be the future government alternative. So, the strategic goal of PASOK for the next elections on 25 June is to return and become the main progressive protagonist on the political scene.
Because proportional representation was used in these elections, the result did not lead to forming a government. Greece faces new national elections as early as 25 June, after Prime Minister Mitsotakis confirmed he wouldn't try to form a coalition government. Sunday's elections could be seen more as a resounding defeat for SYRIZA than a remarkable victory for New Democracy. PASOK now has the opportunity to prove that it is the reliable alternative, genuinely progressive, Socialist political force against populism.
Photocredits: Shutterstock.com/GiannisPapanikos