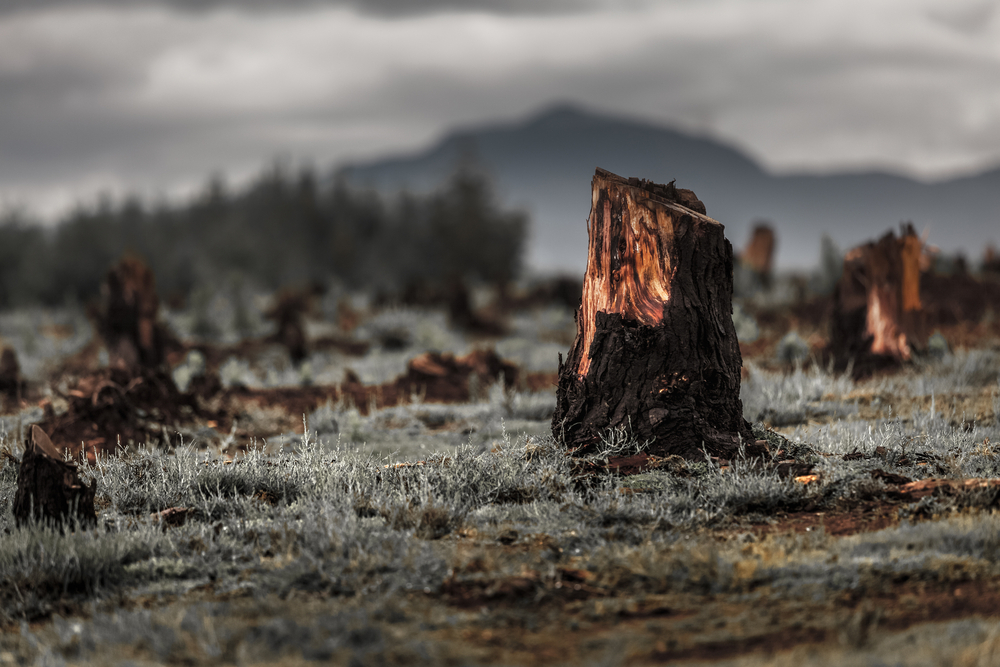 Biodiversity may be the key to saving our future
The focus of environmental policies is mostly on tackling the cascade effects of climate change affecting our planet as a whole. Nature conservation, however, can also very effectively contribute to climate change adaptation. But to tackle the climate issues together with nature, a shift in the current mindset is urgent and measures to tackle the climate by nature preservation must happen quickly.
Climate plays a fundamental part in shaping the Earth's major ecosystems, such as forests. Nature and ecosystems react to climate change with a delay, but resilient and healthy ecosystems respond to these changes more flexibly and dynamically than degraded ecosystems. It is crucial to actively address climate change via the aspect of biodiversity loss as soon as possible.
When looking at the current status of biodiversity, the consequences of human activities and climate change are visible on every level, from individual species to whole ecosystems. Major reasons for biodiversity decline are agricultural intensification, intensive forest management and urban sprawl, which cause habitat degradation and loss. The warming of the atmosphere also causes a rapid expansion of invasive species and disease outbreaks, which spread faster and with higher intensity. On the other hand, due to the accelerated increase in average temperatures and other consequential changes in the environment, many native species are unable to adapt as quickly as needed and are thus preordained to extinction. Additionally, climate change can affect different ecosystems through a cascade effect. For example, changes in the mountain ecosystems, such as changes in the amount and shifts in the precipitation patterns and, consequently, in water quantity and quality, are also indirectly expressed in lowland ecosystems, where changes in water supply regimes lead to spatial shifts in plant and animal communities and, in some cases, even cause the destruction of entire ecosystems. The effects of climate change on biodiversity are particularly concerning in more sensitive environments, where species are tied to specific environmental characteristics. In the EU, long-term trends indicate a major decline in biodiversity. Three-fourths of assessed habitats and 39 per cent out of 463 bird species have poor or bad conservation status. Deterioration in the population trends of bird species in the EU has only been growing and experts say that serious efforts are needed to reverse the current negative trends.
In terms of biodiversity, forests are among the richest ecosystems on the planet. In addition to their nature conservation importance, they can significantly contribute to tackling the consequences of climate change. As major contributors to the total carbon sink, forests play an important role in accelerating or decelerating global climate change. Larger tropical rainforests such as the Amazon rainforest, the Congo River basin rainforest and the tropical rainforests in South-East Asia play a crucial role in storing CO2 gases. Together with tropical rainforests, sustainably managed forests can considerably contribute to climate protection as they act as a natural filter for the air, absorbing various pollutants and other harmful particles. They protect water and soil, additionally providing ecosystem services like protection against landslides, rockfalls and erosion, improvement of water quality through nutrient absorption, improvement of water retention during heavy rainfall and reduction of surface runoff. Among other benefits, forests hold a variety of social values for people. They provide recreational spaces where people come to relax, enjoy nature, and engage in nature-related and sporting activities. This contributes to better physical and mental health. Forests are also valued for their educational purposes and can help raise awareness of the importance of nature conservation for example through educational hikes, school trips or research projects. For some communities, forests have cultural significance and can offer spiritual refuge. The impacts of unsustainable practices and climate change effects have a significant effect on all mentioned forest functions and uses, their economic, protective and ecological values. Degraded forest ecosystems take a longer time to recover, thus lowering their economic value, while offering fewer ecological services and having an overall lower social value as they don't offer the same experiences as healthy ecosystems. Degraded ecosystems are much less resilient and more prone to the major impacts of extreme weather events and natural disasters, lowering their protective and restoration potential.
Considering the importance of forests as one of the essential cornerstones for climate change mitigation in the EU, forest restoration and conservation should be considered a priority objective when addressing climate issues. In the EU, approximately 10 per cent of the annual greenhouse gas emissions are absorbed and stored in forest soils and biomass. Primary, mature and old-growth forests play an especially vital role, as the high volumes of live and dead woody biomass and soil in the humus layer in these forests assimilate large amounts of CO2. The latest research shows that these forests represent below 3 per cent of the total forest extent of the EU and about 90 per cent of them are located in Sweden, Bulgaria, Finland and Romania. Unlike primary and old-growth forests, intensively managed and altered forests are less resistant and consequently more sensitive to the impacts of climate change, due to the instability of the entire ecosystem. While natural disturbances are part of forest dynamics, more frequent extreme weather phenomena and other climate change effects can affect forest ecosystems faster and with higher intensity. Deforestation, caused mainly by agricultural and urban area expansion in the EU, contributes to producing additional carbon sources and causes significant habitat loss and changes in species' populations and ranges. While deforestation creates visible and comprehensive changes in forest ecosystems, intensive forest management practices and climate change affect the forest more indirectly. Both factors affect nutrient and life cycles, causing detrimental effects on soil composition, resource availability, forest growth processes and species populations. Through its impact on temperature and precipitation, climate change additionally affects the local and global water cycles, causing more frequent occurrences of extreme weather events, such as forest fires and droughts and lowering the resilience to natural disturbances such as species invasion, pest and disease outbreaks, like for example of bark beetles.
Biodiversity protection is extremely important in mitigating and adapting to climate change and its effects. Nature protection and climate mitigation measures are irrefutably interconnected and cannot be approached separately. Today's knowledge is sufficient to start implementing sustainable and nature-based measures and to adapt our current practices to tackle climate change in a more biodiversity-orientated manner. Unfortunately, some otherwise well-intentioned measures could severely harm biodiversity and threaten ecosystem functions. The most obvious conflicts are in the field of renewable energy sources. While wood is considered a renewable fuel, continuous felling of primary, old-growth and mature forests for timber destroys the resilience of forest ecosystems and can lead to significant deterioration if not managed properly. In Romania, for example, illegal logging in the Fagaras Mountains is still occurring and thus damaging one of the oldest forest ecosystems in the Balkan regions, lowering its carbon sink function, contributing to additional CO2 emissions, lowering its social value and exposing it to other threats connected with such practices, such as invasive species, pests, diseases and extreme weather events. If wood is to be considered a renewable and carbon-neutral energy source, it must be carefully examined from the point of view of long-term sustainability, as evidently, misuse could lead to even more intensive cascade effects of climate change on forest ecosystems.
There are many appropriate measures and ways to successfully combat biodiversity loss and climate change. As a part of a broader effort to address the issues at hand, forest conservation and restoration plays a crucial role. Concerning forest conservation, efforts should be put into establishing new and larger areas where forests are excluded from forest management, allowing them to mature and reach their full potential as carbon sinks. Simultaneously, sustainable forest management such as reduced-impact logging and the promotion of certified sustainable forest products can help maintain the social, ecological, protective and economic value of forests. Together with previously mentioned practices, restoration projects such as reforestation and afforestation can additionally support sustainable forest management practices and biodiversity protection on a local and even regional level. In light of the ongoing biodiversity loss and increasing effects of climate change, the EU is currently addressing biodiversity loss through two major instruments: the EU Forest Strategy for 2030 and the Biodiversity Strategy for 2030. However, for the positive correlation between nature conservation, climate change and nature-based solutions to gain more acknowledgement and greater importance at all levels – from governance to the general public –, a major push to promote the value and strengthen the efforts of biodiversity conservation is needed. A new law – a nature restoration law – may play a crucial part in achieving sustainable management of natural resources, while simultaneously protecting and conserving not only nature but also ourselves.
Photocredits: Shutterstock.com/DudarevMikhail