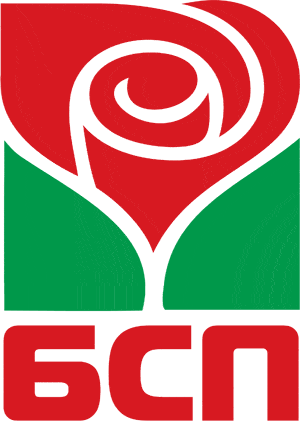 Bulgaria remains politically moderate
Euroscepticism and far-right nationalism did not manage to win in Bulgaria. None of the successful party formations dared to offer an honest and aggressive eurosceptic election platform, though there is a 40% eurosceptic share in the electoral body. Therefore, eurosceptic citizens didn't find political representatives to vote for. This is one of the main reasons for the 15% decrease in turnout this year, in comparison with the 2009 European elections.
It is the same case in the right-nationalistic space. Its potential voters make for about 12% of the population, but both nationalist formations collapsed with a total of 3% of the votes. The marginal pro-fascist Bulgarian party did not even participate in these elections, and thus its voice was not heard. Bulgaria remains a politically-moderate zone in Europe but populism is rising at its centre-right wing. Two populist parties ended at first and fourth places, winning 8 of 17 Bulgarian seats in the European Parliament.
New political balances
The Bulgarian Socialist Party is on the verge of losing its monopoly at the centre-left side of the political spectrum. About 20% of its partisan base has been cut. There are two left-wing contestants: the first one is the new political formation of the ex-socialist leader and formal president of Bulgaria. They gathered two times less votes than what they expected. However, they are going on with their ambition to form an alternative centre-left party, with an anti-BSP orientation. The second one is a group of marginal far-left parties with a potential to raise their rate. But eventually, they received insufficient votes.
Europe in the next mandate
The results of the European elections show that the EU faces three crucial challenges. The first one is economic stabilization. Reindustrialisation and development of agriculture and tourism are extremely important for countries like Bulgaria. Of course, all this should be done with high-tech means and quality. The second challenge is to restore civil confidence to Brussels authorities and central power institutions. And the third is an ideological reappraisal of the concepts of national sovereignty within an effective European Union, partial economic protectionism within the open European space, and the deterring of neo-fascism and neo-nazism within real democracy, as well as social tolerance.
Along the campaign trail
The election campaign in Bulgaria was unexpectedly quiet and lifeless, without a European accent. It was focused on domestic issues of political, economic, and ethno-nationalist character. It was conducted with a high degree of personalization, in an emotional rather than rational discussion of the main issues, risks and perspectives.
Martin Schulz as a candidate for President of the European Commission was well presented as a political symbol during the European campaign in Bulgaria, and the BSP spread a series of appealing visual propaganda forms. However, the three European debates were hardly noticed in Bulgarian media.