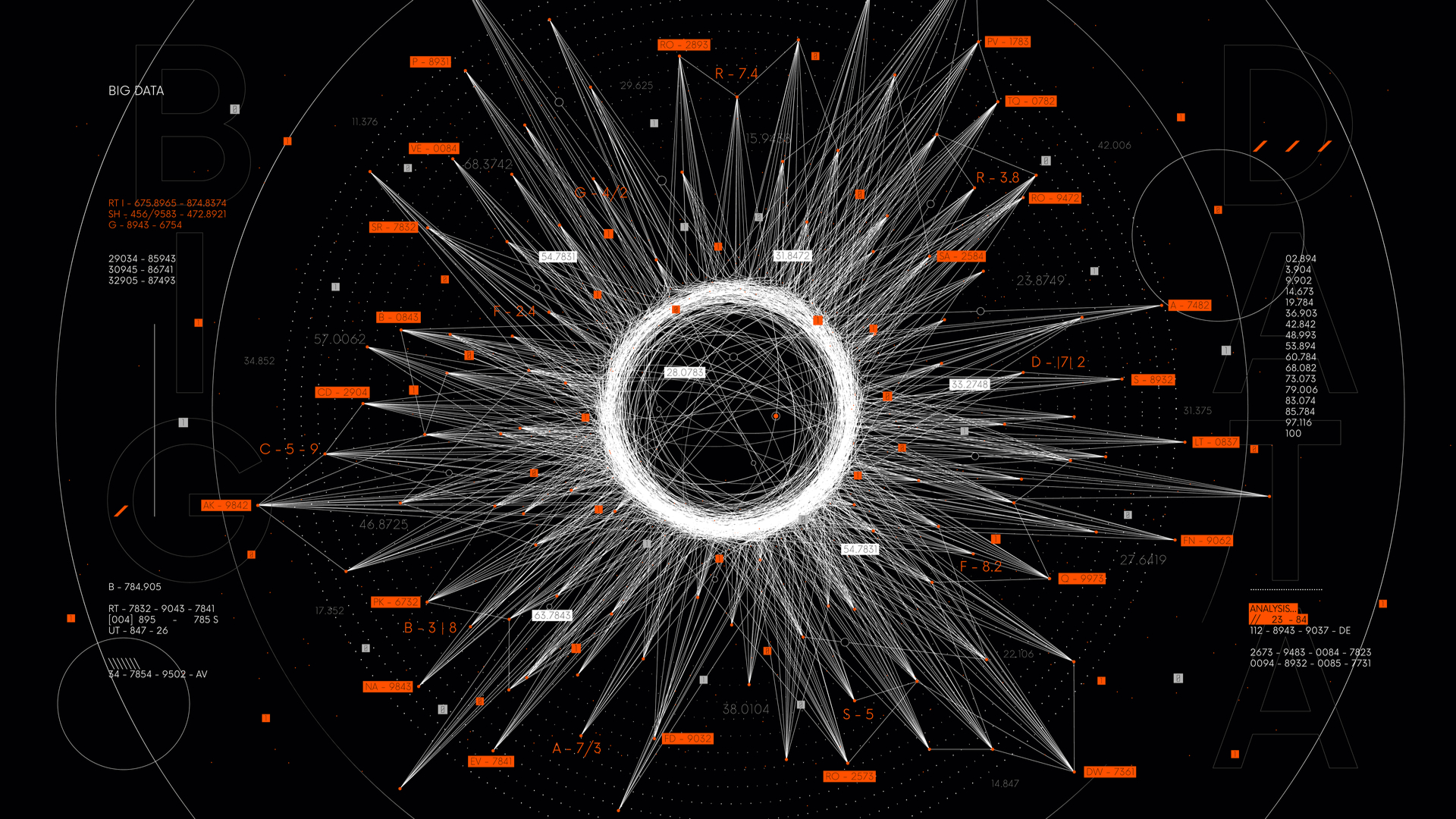 Digitalisation: Big Democracy to overcome Big Tech and Big State
Today, when we talk about digital sovereignty, we also mean political and economic sovereignty and the threats coming with the hyper-technological 21st century. For Europe, being a 'regulatory superpower' is not enough anymore. The EU needs to remain relevant as a global economic power through its own technological innovation. However, for Europe, competing on innovation means also putting forward our strengths, principles, and values to ensure that digitisation will be really sustainable and democratic.
In the current digital transformation of our societies, we must be aware of the long-term political and social challenges that it entails: from monopoly power to the need for a new tax for digital platforms, the need for trade regulations, increasing unemployment and precarisation of labour due to automation, and also questions around civil liberties and democracy.
Issues related to citizens' and workers' rights, digital privacy, and data governance must stand central. We should be able to break the binary logic that always and only presents us with two digital future scenarios: 'Big State', the Chinese and Orwellian model, or 'Big Tech', the Silicon Valley surveillance capitalism. Big State straps people of their individual liberties, Big Tech creates data monopolies that will eventually run critical infrastructures such as healthcare or education. Neither is an option for a democratic world.
Europe should go beyond the US Big Tech model and China's Big State and lead the way to a Big Democracy: a new kind of digital humanism, combining innovation and dynamism with an uncompromised defence of autonomy, democracy, and sustainability. To achieve this goal, we need ambitious regulations, a digital industrial strategy, and a pragmatic political program on how to direct the digital revolution to achieve social and environmental sustainability.
The EU tech regulation is moving in the right direction, and an international consensus is emerging on the necessity to regulate Big Tech companies. A few weeks ago, we saw the strong testimony of the Facebook whistle-blower, Francis Haugen, to EU, US and UK lawmakers and EU's 2.42-billion-euro antitrust decision against Google, reaffirming that the company has abused its dominant position by favouring its own services. Together, this stirs global momentum to regulate digital platforms. Clearly, Big Tech alone cannot handle all the power it has amassed.
The EU Digital Market Act (DMA) and the Data Governance Act (DGA) are a good step forward to curb the market dominance of Big-Tech, by strengthening policies related to competition and antitrust. Market dominance today is a real concern. For Big-Tech, the pandemic has been a shock, but unlike all of us, for them, it is a positive shock. The major digital players, the US GAFAM (Google, Amazon, Facebook, Apple and Microsoft) and their Chinese counterparts, the 'BAT' companies (Baidu, Alibaba and Tencent) have achieved a combined stock market value of $9-10 trillion (€8-9tr). US technology shares are worth more than the entire European stock market. All this has led to an industrial concentration unheard of in recent history. If five companies own the digital economy, can it really work for all of us?
We must ensure that the development of digital capitalism does not result in irreversible forms of economic concentration. To ensure this doesn't happen, we need to act quicker and be more ambitious. After twenty years of Big Tech dominance, there is an emergency: competition has been killed, the giant digital platforms move very fast, creating big and new problems for the economy, for the environment and society, that we struggle to address.
The DMA, as conceived today, is too narrow, since it is based on what we learned in past antitrust cases, but we don't know what will happen in new markets such as digital health, digital insurance, and digital payments. Furthermore, the DMA needs to integrate merger control to deal with killer acquisitions, since we can observe dominance and market power that results from acquisitions. The GAFAM, in the past twenty years, have acquired around one thousand companies, and no mergers were blocked by any competition authority globally.
Regulators have the power to act, but they sometimes seem too slow, playing catchup and often intimidated by the lobbying power of the digital giants that spend around €97 million annually lobbying the EU. We should monitor how they influence regulators, and make sure independent views are taken into account.
To achieve real change, we need to avoid getting distracted by other narratives, such as content moderation at scale, that only tackle symptoms and risks shifting the attention from the root causes of Big Tech's dominance. These root causes need to be addressed by fixing an anticompetitive business model that harms users' and citizens' digital rights. Enforcing a competition law is important, but we need to go further with a proper digital industrial strategy with large-scale investments (public and private) to regain Europe's technological sovereignty.
Europe needs its own digital champions that can compete in platform-based digitisation, and that can take control over their technological stack and develop future critical services and applications in energy, mobility, deep tech, and climate change. Europe needs to build alternatives to Chinese technology manufacturing monopolies and US-based intellectual property, digital and payment monopolies. This means scaling up deep tech start-ups, connecting research centres, universities, start-ups and corporations via effective tech transfer.
What is still missing is access to capital, and larger EU-wide markets in risk-taking equity. And also a fully functioning single market and pan-European regulatory regimes to boost demand for native tech products designed to plug into local tax, labour, and licencing rules. This might also involve the development of democratic data governance models such as data trusts, where the data, once anonymised, can be shared in the name of greater public good, and experimented in cities to tackle challenges such as climate change, pollution, and sustainable mobility. Today's default solution – where such data fed into the unsustainable, privacy-violating business models of technology platforms, is no longer sustainable.
Either we manufacture the critical technologies we need ourselves in Europe or we must be able to ensure long-term access to them from a range of different sources. The European Union has also put forward an ambitious €2 trillion plan to recover from the economic decline of Covid-19 and will pour at least 20 per cent of the €672.5 billion Covid Recovery and Resilient Facility into critical technologies and infrastructures, to ultra-broadband networks, 5G, cloud computing, AI, microprocessors, and cybersecurity.
With the European Cloud Act, the EU wants sets the goal of producing at least 20 per cent of the world's semiconductors in Europe by 2030. This will strengthen its sovereign manufacturing production, and more state aids are going to be allowed to fund new chipmakers and green projects.
The future of green energy in Europe also depends on these developments, together with the switch to renewable energy sources. This is a matter of sovereignty for Europe. Europe must strengthen its strategic autonomy as a bloc, from our defence, technological and scientific capabilities, to the role of the euro in the new digital scenario, to act as a smart power.
Europe and like-minded democratic partners have a chance to chart a progressive global path for a digital society, acting at the international level, including binding international regulations on antitrust, taxation, digital privacy, democratic data and AI governance, cybersecurity, and sustainability.
We should make sure we can strategically direct the massive investment coming from the NextGenerationEU program towards building our own technological, scientific and entrepreneurial capabilities, together with a specific European innovation model that will shape our digital future. The European digital model should focus on protecting citizens, workers, and the environment. It should be based on open-source technology, data portability and sharing, privacy-preserving standards and protocols, reconciling antitrust and privacy, algorithmic transparency, and accountability.
This battle for Europe should be about democratic autonomy, making digitisation really sustainable and inclusive, defending innovation for the public interest, citizens' data sovereignty, autonomy, and constitutionally guaranteed rights.
Photo credits: Maxger/Shutterstock