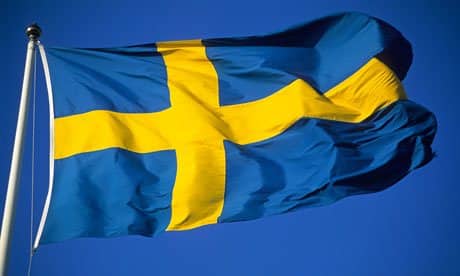 Don't Expect a Domino Effect: A Swedish Perspective
From a Swedish point of view the debate on Brexit and the prospects of Great Britain leaving the EU might be a bit awkward. Is it really an option for the citizens of the UK? The common Swede does not seem to consider it such a serious threat to EU as it might very well be.
Sweden has its own history of EU referendums. A first one was held in 1994, when we decided to join the club. Then, we did one about the Euro in 2003 and decided to stay outside. In both cases, the options were either status quo or a step forward. Not a return. Not something that could possibly change the direction of the whole Union as a political project.
Today, the general public opinion is positive about the EU. According to the campaign polls before the European Parliament election last year, around 60 per cent of voters wanted Sweden to remain a member of the Union.
Looking more closely, Sweden is probably not far from the kind of debate that led to a referendum in the UK. The EU stands a lot of critique from the Swedish public. Parts of the labour force have suffered severely as a result of the competition in wages and working conditions from the new EU members from Eastern Europe. And yes, the extreme right populist and Eurosceptic party in the Swedish parliament, the Sweden democrats, has gained a lot of support over the last few years. It has grown from below 4 to around 20 per cent in 8 years.
Among and within political parties, the issue of "yes or no" is still up for debate, and for a long time it has been possible to find both positions in most parties, regardless of their ideological colour. Today all parties (except Sweden Democrats and the Left party) have taken the middle ground: they are in favour of the Union, but it has to be leashed by its member states. There is no space for federal dreams in the Swedish political debate. No minimum EU taxes. Very limited social policies at European level. On these issues, UK and Sweden have often walked hand in hand, on the opposite side from countries like France or Germany.
NO DOMINO EFFECT
Brexit would change this dynamic. It would oxygenate the hard Eurosceptics in countries with a growing EU negative attitude. It will be countries like Sweden, but no one is vaccinated, not even France, having its presidential election and Marine Le Pen's popularity in mind. This will make the debate (even more) focused on the down side of the European cooperation, neglecting other perspectives. I don't believe in a domino effect, it's hard to see any more immediate exits. But since the British referendum demands a renegotiation of the terms between EU and UK, other reasonably sceptic countries will want to have the same. And why wouldn't they?
It's hard to imagine that such a process would benefit any other political force than the one that is on right now. The Sweden Democrats is developing in a way similar to that of most other countries in Europe. The issue of refugees and migration is the only thing we talk about in the public debate, very much like in the rest of the EU area. And in economic politics, the only times when the EU members seem to be able to reach agreements are when Merkel comes up with a new proposal for budget cuts.
We could wish for a more progressive agenda, for proposals on social welfare, gender issues and job creation, yet if the British debate and referendum opens up for a whole new round of negotiations, we can be pretty sure that the first demands will be more national restrictions on migration, on the free movement of people and a less binding social agenda, but business as usual when it comes to free trade and free movement of capital.
This scenario would not only cut off one of the main pillars of EU, it would also create, not a two-speed Union, like many have predicted, but a one-speed Union with one group of core members, most likely the Euro-countries, and another group of loosely connected countries, whose influence would be very much like the one of Norway or Iceland. This should be deeply worrying for the political left in all European countries.
The alternative? One option would of course be to re-formulate a social democratic/progressive idea of what Europe could be. Jeremy Corbyn might be on to something when he talks about renegotiating the EU terms from a Left position. The only problem is that doing this from a one-nation perspective would most likely unleash a different set of political forces.