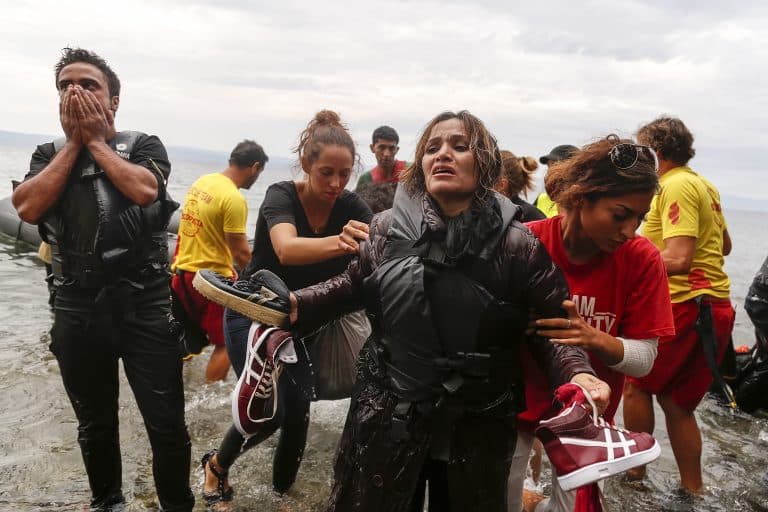 European values only for europeans? EU's responsibility in handling the refugee crisis
EU must go further in developing a real common European asylum system otherwise the planned relocation and resettlement schemes will fail due to the inherent differences amongst member states when granting protection to refugees. The EU should decide whether its common values are only applicable for Europeans citizens or if these are universal from which refugees may also benefit through an inclusive asylum policy.
The European Union desperately needs a real common European asylum system and common policies to avoid its disintegration and complete failure to address the refugee crisis. This is the moment to face the cruel facts: the myth that such a common EU policy exists and functions will not take us closer to a human and lawful solution.
Politicians have to stop fueling further hysteria and start thinking with a clear head now.
Coming from Hungary, a country which became notorious in defying the common EU approach to handle the situation I find the state-funded anti-refugee propaganda not only appalling but extremely harmful in hiding crystal clear historical and economic facts.
The Hungarian revolution against the Soviet regime marked the very first occasion, when the 1951 Refugee Convention was used in history, saving and resettling around 200 000 Hungarian refugees. For me it seems that Hungarian historical memory is as leaky as a pasta strainer. We tend to forget what the refugee protection framework stands for and how we benefitted from it once already.
I simply believe that Europe's obligations are twofold with the present crisis. There is the legal obligation to admit refugees to European soil and assess their protection needs in a fair and efficient procedure preventing refugees or rejected asylum seekers' readmission to torture or inhuman treatment. This is non-derogable, non-negotiable, an absolute prohibition resulting from the European Convention on Human Rights, one of the world's most effective human rights protection tool in modern history. An achievement Europe should be proud of and not ashamed to use and respect it.
Another layer of the EU's responsibilities is more abstract. We, Europeans have to decide whether the values and freedoms we apply for ourselves can or should be shared with other human beings who were unlucky to be born in Syria or Afghanistan. The decision is crucial from a moral standpoint: do we believe that "European values are only valid for European citizens?" I tend to see that many in the current debate believe so.
Let me share an example of moral responsibility from Berlin, where I participated in an OSCE workshop three weeks ago. A German volunteer, who organize guided tours in Berlin's main museums for refugees shared her motivation in actively assisting their inclusion to the German society: "We need to show the world that 70 years after WW2 we are able to make things better. The time is now to leave a different image of Germany in future history books." I found this explanation very beautiful as it goes straight to the heart of the moral dilemma whether or not we as Europeans are responsible to help refugees at all? Given the universal nature of refugee rights (and the 1951 Refugee Convention) I would argue that we are morally and legally obliged to help fellow humans when it is our turn. Times may change and as history repeats we never know when will be in need of protection.
2015 has shown an unprecedented influx to the EU, and it is obvious now that 28 different state structures and courts with different legal traditions are unable to handle the situation. Concurring national and European competences led to one thing: unfortunately there is a race to the bottom, whereas many member state restrict their domestic asylum laws. Hungary has adopted a blanket "safe third country" rule with regard to the transit countries in the Western Balkans, however, in practice only a virtual minority of irregular migrants or asylum seekers could be readmitted to Serbia (until 11 March 50 irregular migrants were deported to Serbia out of the more than 3500 intercepted!), resulting in the unlawful and prolonged detention and suffering of hundreds of Syrian, Afghans and Iraqis. This policy is both costly and inhuman, causing more trouble and suffering than bringing us closer to the solution. Refugees will not be stopped by barbed wire, this may slow down their movement or deter them from certain countries but they will try everything to save their lives.
Instead of instigating hatred against refugees responsible politicians should take count of how their countries could benefit from migration. We should stop seeing it as a threat and find the opportunity. Demographically and economically all those states that have a rapidly ageing population (such as Germany or Hungary) need to find solutions to maintain their work force. Certain studies suggest that Germany will need half a million immigrants every year to maintain its economy until 2050. This requires a shift of the point of view when it comes to immigration.
As the UNHCR has rightfully pointed out on 4 March, the EU must act in line with its obligation and interests: quickly implement the hot-spot approach to end the misery that refugees face in Lesvos and Idomeni, EU laws should fully be respected and protection standards cannot be lowered, safe and legal ways have to be offered for refugees to avoid the perilous journey through the Mediterranean and to stop supporting smuggling networks. I do not agree with the UNHCR that the relocation and redistribution of refugees among EU member states would be the solution. It is simply unrealistic and this approach treats refugees as packages, whose links, opinions and skills are secondary to the political interests. As a human rights advocate I firmly support an individual approach and a real filtering of personal circumstance sand skills, (including language, family links etc.) but like it or not, there will always be more appealing member states than others. This is why I think that a fully common asylum system with identical protection and reception standards could bring a change. Otherwise refugees will continue their secondary movement once in the EU.
And lastly short reflection on the shameful deal with Turkey. It is unacceptable that the EU trades off its responsibilities to a government which is gradually pulling down political freedoms (like the seizure of the newspaper Zaman last week) in Turkey and keeps up a pre-civil war state of emergency in regions populated by the Kurdish minority. Besides it political significance the the one-for-one deal of every single Syrian asylum seeker returned to Turkey from Greece being exchanged for one Syrian refugee to be resettled from Turkey to the EU is highly unlikely to achieve those goals. The problem with the mathematics behind this deal is that it relies on existing relocation schemes and it explicitly "does not establish any new commitments on member states as far as relocation and resettlement is concerned", which will not bring us closer to the solution. According to the UNHCR there are only 20 000 resettlement places for Syrians offered for a two years period, while according to the International Organisation for Migration (IOM) until today in 2016 there were 138 000 arrivals in Greece by boat. The logic of this resettlement scheme is problematic as well, the EU has a very poor record of removing failed applicants, moreover excluding all other nationalities will create further tensions between refugees and discriminate whereas refugee rights are universal.
To highlight the complexity of the EU-Turkey deal, I would like to quote the famous scholar, James Hathaway who expressed his views on the verfassungsblog with which I fully agree at this point: "An individual is entitled to decide for himself where to seek recognition of his refugee status.  For this reason, undifferentiated efforts to deter groups known to include refugees — for example, NATO action "against smugglers", to the extent it precludes refugees from reaching a state party — are in breach of the Refugee Convention. (And refugees are explicitly exempt from penalties for unlawful arrival). But the right to decide where to seek recognition of refugee status does not entail the right to choose where international refugee protection is to be enjoyed.  States enjoy substantial latitude to require a refugee to benefit from protection in a state not of the refugee's choosing." Still, given the geographical limitations with which Turkey applies the 1951 Refugee Convention, it is hardly probable that readmitted refugees would actually gain protection and full refugee status in Turkey.
Politicians should remember what the German volunteer said in Berlin, as all our actions will later appear in history textbooks and we can shape our future image by being humane, compassionate and fair with the refugees of today and tomorrow.