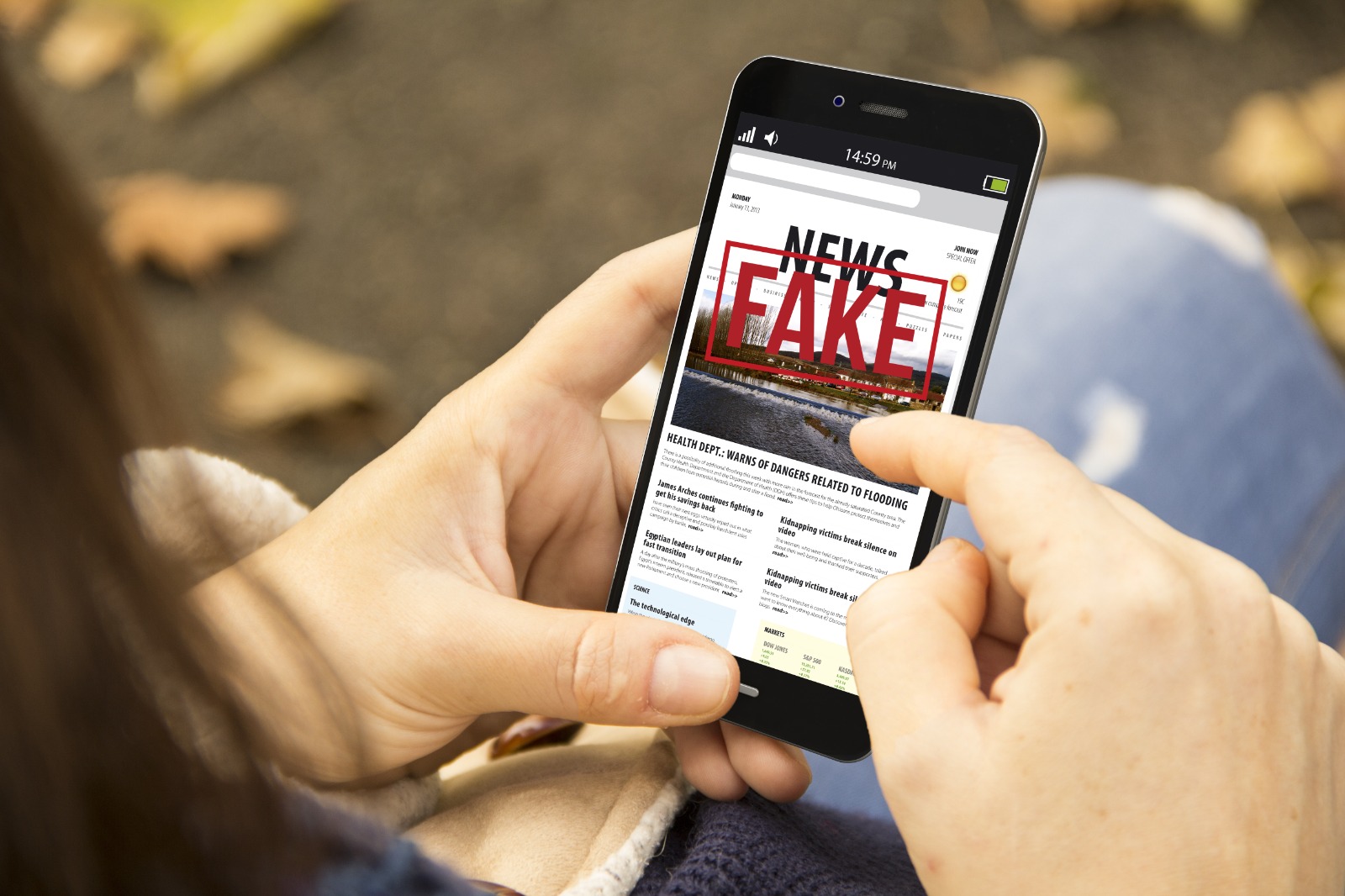 Fighting fake news should be a priority as it poses an existential threat to the EU
'Fake news' is a hot political subject, in particular given that it is frequently spread quickly via social media. In an interview with Alain Bloëdt, Editor-in-Chief of The Progressive Post, with Paolo Celot, Secretary General of the European Association for Viewers' Interests (EAVI), gives his views on the trends behind fake news, a new German law aimed at combatting hate crime and illegal content in fake news, how media literacy can help the public identify it and on what EU governments should be doing about it.
PP : What do you see as being 'fake news'?
Paolo Celot : Aidan White, the Director of the Ethical Journalism Network, puts it very well when he defines it as "information that is produced and published with the intention of deliberately deceiving the reader". We've seen fake news influence various elections, including that of Donald Trump as US President. Fake news is increasingly being put out on social media platforms.
PP : What do you see as the trends behind 'fake news'?
Paolo Celot : Ironically, they called it 'information society. We are, simply, living in a media society. What we see is growing competition to "shout the loudest" in order to gain people's attention. The social media's business model, for instance, Facebook, is to get people's attention and then sell that to advertisers for money. People are giving their attention away for free to make Facebook a multi billionaire business. People's awareness should be developed.
There is also a rising trend of hoaxes that spread quickly on the internet. Certain individuals create what looks like information but in fact is designed to deceive and obtain more clicks or to spread propaganda. There are fact checking organisations, but now we must combat a new phenomenon of 'fake fact checkers'.
The social media's business model, for instance, Facebook, is to get people's attention and then sell that to advertisers for money.
PP :What's your view of the German law designed to oblige social media to delete fake news that has illegal content?
Paolo Celot : The German law acts on the distribution of the message. This is good because action must be taken alongside initiatives that focus on the recipient of the news (the citizens/voters/consumers) and the producer of the news (for instance the journalist). What we at EAVI are trying to do is to make citizens more media literate and more skilfull in spotting false information.
I don't think that the German law will be very effective. But some regulations must be introduced. The legitimate objective of social media is to make money. It is unreasonable to simply ask them to self-regulate themselves.
One of the new law's most powerful elements is a financial penalty for social media not reporting illegal content. However, in comparison to the huge amount of advertising revenue that they are generating, they could choose to take the risk.
They need to be given the tools to be able to identify fake news for themselves.
PP : What else should be done to tackle fake news?
Paolo Celot : Media literacy is one and is something that we at EAVI are working on. This is about educating people about how to spot if they are being lied to. For now, people may be told by media that they are being lied to but that merely entrenches their views. They need to be given the tools to be able to identify fake news for themselves. To put it simply, you could say that the German law is rather like providing the medicine after the damage has been done by fake news, whilst media literacy is like an inoculation that prevents the fake news from being spread. There are three main actors in fake news: the producer of the lie, the distributor of the lie and the recipient of the lie/end user. The most empowering and positive thing to do here is to empower the end user and thereby stop the spread of lies.
PP : What else can be done across the EU?
Paolo Celot : EU policymakers also need to find a way to oblige social media to take more responsibility for the content on their platforms. It is not acceptable for social media to say that they are not responsible for the content. Given that many social media act as news aggregators, they should be regulated as news aggregators.
PP : Can the EU fix this problem in the short term?
Paolo Celot : No. A big problem is that we're living in an ailing society. It's a society in which there is a crowded market of sources of news and where those who shout loudest get attention. Fake news is a symptom of this ailing society. Media literacy is a big part of the solution but it takes time to educate people. The problem of fake news is likely to get worse before it gets better. But EU governments need to act now.
PP : What should EU governments do now?
Paolo Celot : I think that EU governments should put lots of money into free media literacy programmes for all age groups. Using media literacy to fight fake news should be a priority of the EU as fake news poses an existential threat to the EU. They should also look into innovative pieces of legislation that hold social media who disseminate fake news responsible for doing this.
Currently, the big social media companies are based in the US and are able to use tax loopholes to pay taxes in the US for their business activities in Europe by sending profits back to the US mother company. This means that they end up paying negligible taxes to EU member states. Now if social media companies in Europe were obliged to pay the full amount of tax due in the EU to EU member states then that money could be used to fund media literacy programmes or to create technical tools to fight fake news.