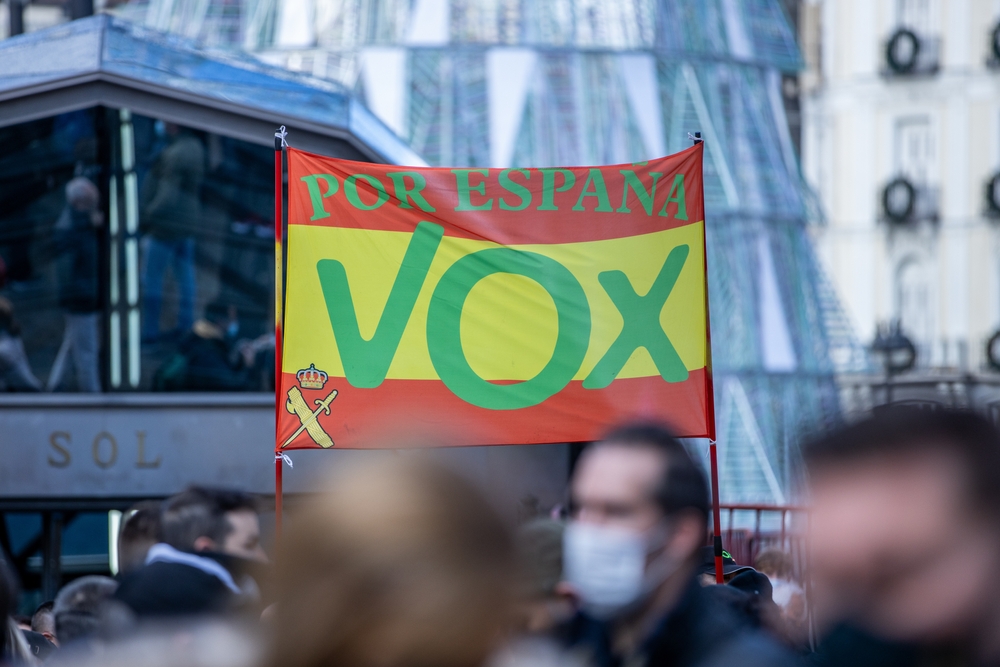 Fighting for equality rather than copying far-right populist positions on immigration
Far right populist parties have mobilised economically insecure voters by scapegoating immigration. Social Democrats should re-set the agenda by mobilising around equality, rather than copying far-right populist strategies.
The far right is no longer confined to the political margins. Under the more palatable guise of 'populism', and a language that centres on national and popular sovereignty, far-right populist parties have made considerable electoral gains in the past decade, increasingly becoming a concern for the future of our European democracies. With their nationalist, anti-immigrant and Eurosceptic platforms they challenge democracy not just because of the amount of support they are capable of mobilising (after all, electoral support is volatile, and parties tend to fluctuate in the polls) but most importantly because these parties are now able to drive party competition and shape the strategic decisions of their opponents. Other parties, mostly but not exclusively on the right of the political spectrum, respond to the success of right-wing populist parties by accepting to join forces in coalition governments or adopting copycat policies, particularly on immigration, in the hope of 'winning voters back'. This, we argue, is not a winning strategy for Social Democrats.
Patterns of success
A closer look at the widespread success of far-right populist parties across Europe reveals three patterns.
The parties that made the headlines by rapidly increasing their electoral support:
The Alternative for Germany (AfD) entered the Bundestag after performing extraordinarily well during the 2013 elections; the Rassemblement National (RN) performed very well during the 2017 and 2022 French presidential elections as well as during the 2019 European Parliament (EP) elections; the success of Spain's Vox and Portugal's Chega has challenged Spanish and Portuguese 'exceptionalism'; while the entry of Greece's Golden Dawn (GD) – an openly neo-Nazi party – into the Greek parliament in 2012 shocked pundits and social scientists alike, given the extent to which Greece had suffered from Nazi atrocities in the past.
Those in government:
Either alone or as partners in coalition governments, right-wing populists are increasingly given the opportunity to govern. Examples abound: Italy's Brothers of Italy (FdI) and Lega, Austria's Freedom Party (FPÖ), Poland's Law and Justice Party (PiS), Hungary's Fidesz, the Danish People's Party (DF) and the National Alliance (NA) in Latvia. The policy of marginalising extreme parties in the political system – the so-called 'cordon sanitaire' – has broken down even in countries where it has traditionally been effective: for the first time in 2022, Swedish parties negotiated with the – formerly fascist – Sweden Democrats (SD).
The successful opposition:
In much of Europe, far-right populist party success takes the form of systemic entrenchment, or in other words, the gradual ability of niche parties to permeate the mainstream ground. Initially niche actors operating on the fringes of the political system, many right-wing populist parties have now increased their support beyond their secure voter base by becoming progressively embedded in the system as credible opposition parties that are able to influence the policy agenda of other parties. The RN, the DF and the SD have all, for example, successfully competed in their domestic systems, permeating mainstream ground and prompting their competitors to adopt accommodative strategies.
Why material concerns matter
What explains this success? For many analysts, the rise of far-right populism is a cultural story because issues 'owned' by right-wing populist parties, such as immigration, nationalism and cultural grievances, are salient in the current political climate. Evidence supporting this narrative is that immigration scepticism tends to be the strongest predictor of far-right populist party support. As such, many suggest the left should tailor its narrative to cater for such demand and downplay the importance of traditional materialist societal divisions. This view, however, overlooks three key issues that highlight the persistence of material concerns in shaping voting behaviour:
The assumption that immigration is by default a cultural issue is at best problematic.
There are significant economic and trust-related voter concerns. People may be sceptical of immigration for economic reasons, fearing or buying into narratives which suggest immigrants are labour market competitors taking away native jobs and welfare access. Indeed, both cultural and economic concerns over immigration increase the likelihood of voting for a far-right populist party. However, while cultural concerns are often the strongest predictor of far-right populist party support, these concerns do not automatically increase far-right populist party success. This is because people with economic concerns are often a numerically larger group.
To visualise the distinction between predictive strength and numerical importance, suppose there are only two types of voters. First, those driven by ideology, and who oppose immigration on principle. These voters are likely to identify more fully with right-wing populist platforms and are more likely to switch from 'far' to centre-right if the centre-right party was to adopt an anti-immigration stance. Second, are the protest or peripheral voters whose opposition to immigration is contingent. They are primarily concerned with its economic impact and tend to support the populist right as a way of expressing their discontent and punishing the establishment. These voters feel economically insecure and may have lost trust in institutions and the political system. Because they have salient concerns about inequality – broadly defined – and have no principled opposition to immigration, these voters can 'switch' to parties that 'own' issues related to (in)equality and offer effective policy solutions to them. Since the interests and preferences of these two groups can differ, successful right-wing populist parties tend to be those that can attract both groups. Given that voters with economic concerns are often a numerically larger group, what determines the success of far-right populists is the ability to mobilise economically concerned voters more broadly.
The strategies that far-right populist parties themselves are pursuing to capitalise on multiple insecurities, including cultural and economic insecurities.
Far-right populist parties in western Europe employ a civic nationalist normalisation strategy, excluding on the basis of ideological rather than biological criteria of national belonging. This allows them to offer nationalist solutions to all types of insecurities that drive voting behaviour. This strategy has two features: first, it presents culture as a value issue and justifies exclusion on ideological grounds; and second, it focuses on social welfare and welfare chauvinism. Indeed, far-right populist parties which 'own' the immigration issue and have benefitted electorally from its increased salience have themselves attempted to capitalise on its many dimensions. They emphasise not only the erosion of cultural norms, but also competition in the labour market, public goods provision, housing scarcity, crime and terrorism. By directly associating these concerns with immigration these parties increasingly propose solutions that are distinct from their older market-liberal stances.
The role of social policies.
Political actors have agency and can shape political outcomes: to understand why some individuals vote for right-wing populist parties, we should not only focus on their risk-driven grievances, but also on policies that may moderate these risks. While economic developments obviously affect the life chances, insecurities and risks that individuals face, the degree of redistribution and the social insurance provided by developed welfare states shape the prevalence of insecurity and risks, and in turn, their political consequences. Indeed, welfare state policies traditionally associated with the left reduce the likelihood of support for far-right populist parties among insecure individuals (for example the unemployed, pensioners, low-income workers and employees on temporary contracts). The mechanism is twofold, as these policies both protect and compensate insecure individuals.
Lessons learned: why equality is the key
Co-opting the policy agendas of far-right populist parties is not a winning strategy for Social Democrats for two main reasons. First, the electorates of centre-left and far-right populist parties have considerably different stances, especially on immigration. The percentage of voters with immigration concerns among the centre-left electorate is quite low. The few that that do have immigration concerns are still primarily driven by economic considerations. These voters are highly unlikely to be attracted to culturalist arguments of right-wing populist parties, and may abandon centre-left parties if they adopt such positions. While Social Democrats may attract a small number of far-right populist voters through policy accommodation, they will likely alienate a much larger proportion of centre-left voters. Second, 'copycat' strategies that extend well beyond an issue that a party 'owns' are rarely electorally successful. All that this type of policy accommodation will do is increase the salience of the immigration issue, thus running the danger of further inflating support for far-right populist parties by pushing voters directly to those parties that 'own' this issue.
A better strategy for Social Democrats is to reclaim ownership of the issue they know best: (in)equality. Successful strategies will be those that galvanise the centre-left's core voter base and mobilise beyond it by addressing the (economic) grievances that concern large parts of the electorate. Indeed, voters concerned about inequality are numerically substantial. These concerns are not niche, especially within the current climate of rising inflation. There is widespread concern among people about access to housing and health, working conditions, job security and equal opportunities. Women need equal pay, families need affordable childcare, young people need reassuring employment prospects, pensioners expect some security for their retirement, and new middle-class individuals support welfare states that offer them a sense of security. These groups need concrete and effective proposals that will incentivise them, protect them, and provide them with high quality public services. Social Democrats must speak to these voters by clearly articulating a vision of an equitable society and by proposing a credible plan to implement this vision. Pioneering a strategy that centres on an issue Social Democrats credibly 'own' will allow them to re-build their own broad voter coalitions.
Photo credits: David Raw/Shutterstock.com