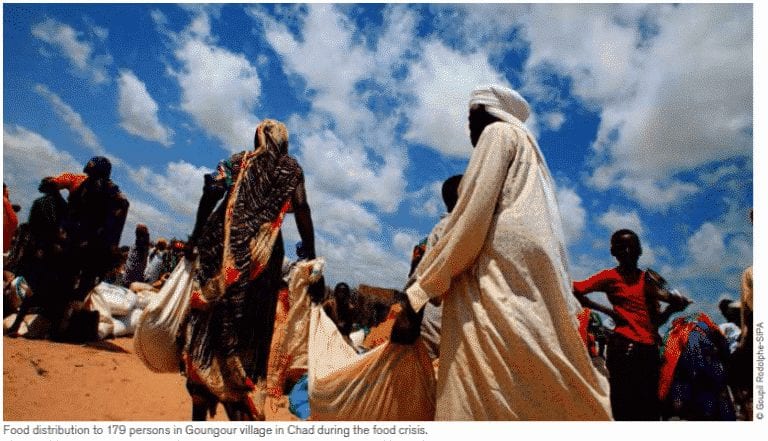 Global Warming and the Fight Against Poverty: A Common Cause
When it comes to navigating the murky waters of climate change, we are not all in the same boat. Some 2.2 billion people around the world already live in poverty, but the United Nations Development Programme (UNDP) and World Bank fear their ranks may swell even further with the rising tide of natural disasters caused by global warming.
The campaign to combat climate change must now be a global priority if we are to protect the vital system of balances that make our planet habitable. However, it is a battle that must also be waged with single-minded focus to keep poverty in check. Never before has there been such a need for solidarity, sharing and fair redistribution.
THE GRID AS A SOURCE OF SOLIDARITY
To this end, power grids provide an essential catalyst for economic development and the transition towards a low-carbon world. It is worth noting that 1.1 billion people are still without electricity in 2015. Electricity means access to water, healthcare, education, jobs and security; it has a decisive impact on improving living conditions and alleviating hardship.
Of all the world's regions, Africa is striking in its lack—and its inequality—in this regard. Nelson Mandela may have held out hope for universal access to electricity in the 1990s but 650 million Africans still do not have lighting or power. In Tanzania, where just 14% of people have electricity, the World Bank estimates that the failings of the national power grid strip the country of 1.4 percentage points in growth every year.
More isolated regions could initially resort to local solutions through the use of solar panels and storage batteries. However, widespread development of power grids is crucial to ensure an affordable, reliable source of electricity. Energy infrastructure is the best means of pooling power sources and encouraging use of renewables. Such networks are also the most effective way to draw full benefit from the large water basins that span borders and require a joint approach. At the same time, growth in renewables will allow a number of developing countries to free themselves of the fetters of imported fossil fuels, which often have a significant adverse impact on their balance of trade.
A SUITABLE FRAMEWORK FOR INVESTMENT
This gives rise to the question of how best to extend the reach of power grids to isolated areas to ensure everyone has access to electricity. Governments must begin by taking tangible steps through the appropriate channels and put in place a clear set of laws with a transparent regulatory and fiscal framework, designed to deliver the right incentives and adapted to real needs. There is no panacea: each country has its own specific institutional, economic and social context and a unique set of financial and human resources.
France reached a political watershed in 1926 when the Front Populaire introduced the Fonds d'Amortissement des Charges d'Électrification, which saw the inhabitants of areas already connected to the power grid help pay for work to bring electricity to rural parts of the country. This same spirit led African heads of state to establish an "African Electrification Agency" in June this year, tasked with managing a permanent fund. Their goal is to secure the US$200 billion in public and private financing needed to raise the percentage of African people with access to electricity from 30% to 80% within the next 10 years.
The international community could swiftly implement this kind of initiative on a wider scale; there is no doubting its impact as a strong, practical, flexible solution to tackle poverty and combat global warming while bolstering solidarity on a local, national and international level.