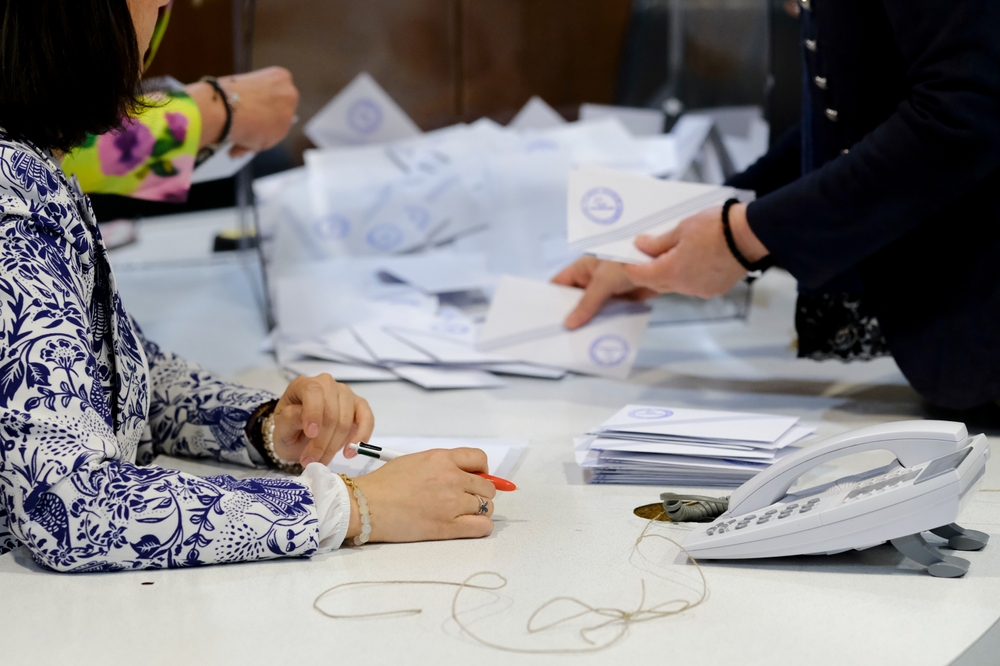 Greek elections 2023: the loud return of the silent majority
After a long decade of economic crisis, social turmoil and institutional shaking, the Greek society has escaped the clashing rocks of populism and extremism on 21 May, opening up, even in a calm, serene way, a new chapter in its political history.
Greece has survived a long and painful chapter in European politics of the last decade or more. An accumulation of mistakes, mishandlings, misjudgements – from both sides, to be fair – has led the country to an unprecedented economic crisis, which nobody was sure how to handle. Plans deriving from European partners – namely conservatives – for Greece to leave the Eurozone, only resulted in a growing euroscepticism in the most European-oriented society in the EU, as well as in the collapse of pro-European parties and Governments, and left space to monstruous neo-nazi far-right extremism and caricatures of extreme left nostalgia of another century. The Greek progressive centre left, PASOK, has suffered a huge haemorrhage of voters, as well as an unforeseen isolation from its traditional allies, trade unions, professional chambers, European Social Democrats and Progressives: For the first time in its history, it was small. It was not popular anymore. It was thought to be responsible for all of this, or for most of it. So, it was left alone.
Was PASOK responsible for the Greek crisis indeed? Yes, it was. Both for aspects of the crisis, as well as for much of the prosperity and growth that had preceded it. Together with all the political and social powers which had governed this country, but by far with the largest share of responsibility, PASOK – having served the longest time in government after Democracy was restored in Greece – has helped the country move forward from dark times of dictatorship to its modern history. A history of social justice, of democratic institutions, of meritocracy and transparency, of education and healthcare for all, of equality and prosperity, of European perspectives, of infrastructure, of extroverty, of international recognition, only to mention a few of the successful chapters. A history of deficits and difficult, but even narrowly sustainable, public economics, too, let's recognise. Turbulent times were just a memory of the generation of our parents, now grandparents of kids born in the EU. A wide social consensus on basic issues had been slowly but steadily built among mainstream political parties. No matter how intense the electoral fight, nobody questioned fundamental institutions, basic rights, essential respect to the opponent, wide and free democratic dialogue.
When the crisis came, almost overnight, social peace was overthrown. The silent majorities, the democratic centre (be it left or right) were scared away by turbulent minorities burning the city centre of Athens (and banks with people dying in the flames), and asking for the Parliament to burn, too. It was amazing how fast anger and extremism took over the political debate. Extreme left and far-right movements suddenly embraced in Syntagma Square, hanging and burning effigies of ministers and prime ministers. Until that time, SYRIZA was a small leftish party of intellectual progressives, rather elitist, with a culture of coalitions in local and national level, and definitely very far from any kind of extremism. Its newly elected leader, young Alexis Tsipras, measured well the wave of anger and fear in Greek society, and decided to build a political majority fishing in the swamp of populism, revanchism and hate. But when the left legalises hate speech in the political debate, the monster of the far-right awakens. A horrifying almost 7 per cent of the electorate envisaged voting for the neo-nazi extremist party as an act of protest and revolt. The one-time intellectual left, was by then an extremist anti-european alliance, threatening to drive Greece out of the EU with a referendum in the margins of Constitutional legitimacy, and tolerating the neo-nazis in Parliament.
Fortunately, times have changed. It took a long way and a long time. It took the best, most productive years of our generation. It took a long period of healing social traumas reopened by fanatics of the past with no place in the future. It took a long journey for PASOK being in opposition, building again from scratch its role as a responsible, progressive party. Most of the time this journey was lonesome. Tsipras was treated as a rising star in the circles of European centre left – with no clear explanation. And it was only the political culture, ethics and persistence of the leadership of PASOK all those years, Evangelos Venizelos, Fofi Gennimata and Nikos Androulakis, that avoided a breach in the family.
2023, and the elections in Greece reveal yet another surprise: the 'silent majority' of the political centre is back. It is confused; it is not fully decided; it is floating between centre left and centre right; it is silent, indeed – not even the polls have heard it returning. But it is back. After a long SYRIZA campaign of hate speech, fake news, efforts to resurrect divisions from 40, 50, or even more years ago, indecisive position on the Putin war against Ukraine, scarecrows of the 'bad foreigners' and much more, even memories of the anti-vaccine rhetorics for Covid-19, the electorate was tired. And the message was clear. PASOK-KINAL increased its power from 8.10 per cent in 2019 to 11.5 per cent. The extremes – right and left – were almost left out of Parliament with one exception. And SYRIZA downlslided from 36.3 per cent in 2015 and 31.5 per cent in 2019, to a meagre 20 per cent, losing the confidence and the support of tens of thousands of voters – including young ones aged 17-24, on whose votes they speculated most.
The big winner is clearly the centre-right Prime Minister. It is the first time after more than 20 years that a party in government returns with a higher percentage in its second mandate. But from now on, he is not playing alone. The centre-left is back, and hopefully for good. For the first time in years, PASOK has realised that it is not enough to rely on its history; it has to invest in its future. A new generation has taken over, hoping to do better than the previous one. They also need a new approach to politics, a new way to address challenges, a new attitude towards citizens – be it voters or potential voters. They need a new narrative, one that they invent and believe in. We need from them a new hope, one that we believe and make true together with them. A good start was made. In a few weeks, as a second electoral round will follow on 25 June, they have a good chance for follow-up.
On 21 May, the dilemma put to the Greek people was right or left, Mitsotakis or Tsipras. PASOK was only questioned as a potential coalition partner, on either side. Instead, the Greek Social Democrats maintained a position of its own, denying to be the 'filler' to an artificial parliamentary majority. They proved to have chosen right, increasing percentage, but – what's more – raising again esteem and support among voters. On 25 June, the dilemma will be a new one: who will be the alternative to the centre-right? Is the once-upon-a-time 'left' of Tsipras still able to veil its populism and extremism in the eyes of the Greek electorate? Or maybe, the time for PASOK and Nikos Androulakis has come, to assume the role of major opposition, building a strong majority to the left of Mitsotakis, and presenting their new plan. In politics, one month can be a long time; long enough to engage more and more citizens around one's cause, or to distance themselves from the voters' expectations.
You cannot build the future on the relics of the past. Neither can you found hope on hate. You can't change who you really are. But you can become the change your country and Europe needs. It takes time and effort, and it takes much more than just a leader and his/her team. Change needs all the ideas you can combine, all the efforts you can add, all the people you can gather, and of course, all the voters you can convince. In Greece, Social Democrats restart. It's in the whole European Progressive Family's interest that the outcome is positive. Everyone has a role to play in it.
Photocredits: Shutterstock.com/AlexandrosMichailidis