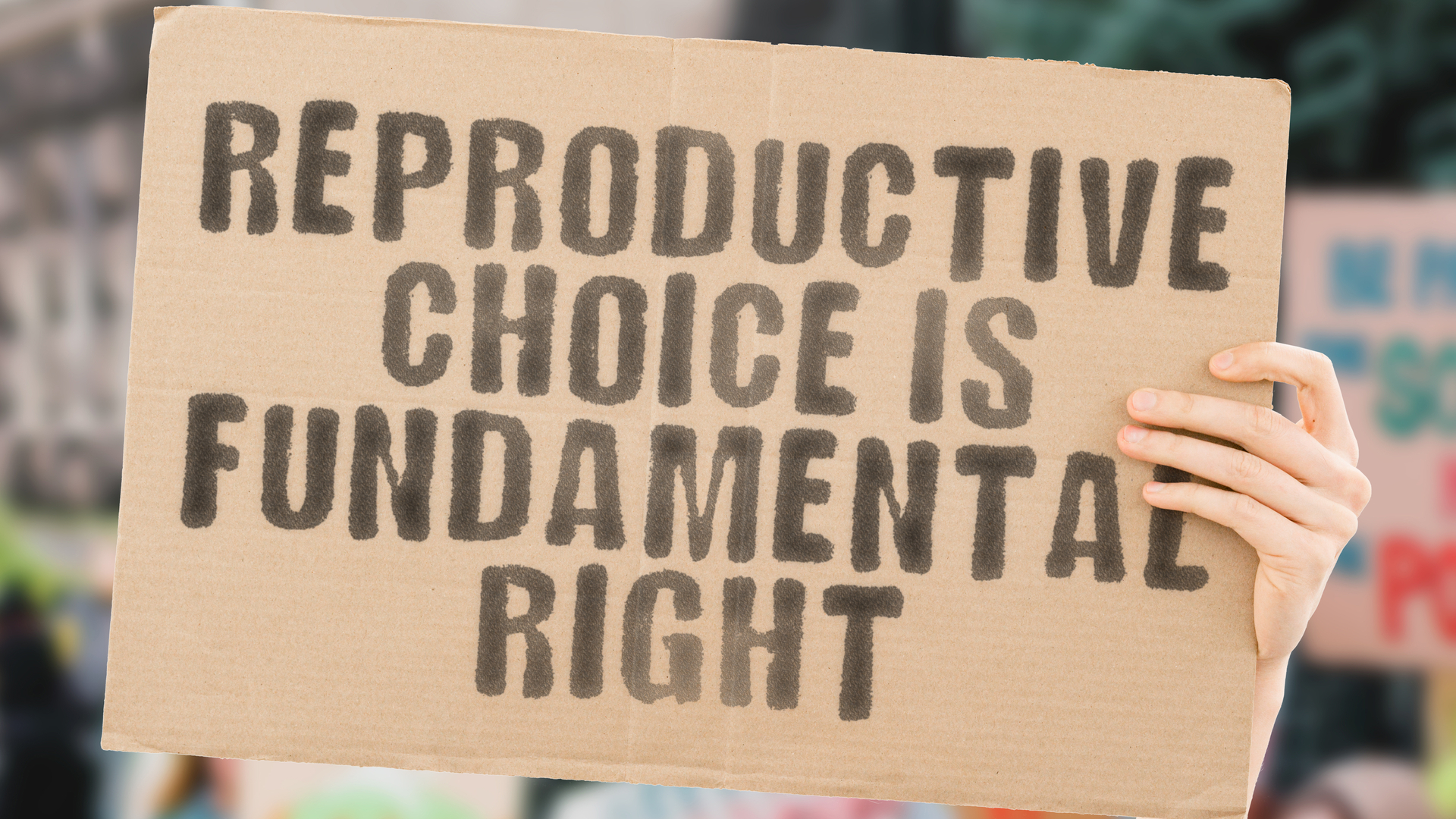 Interview with Marta Lempart
Although women's rights and gender equality have been in principle recognised as fundamental human rights, today, they are being dangerously questioned or in some cases right away reversed. Progressive actors and grassroots activists relentlessly continue their predecessors' struggles to denounce discriminatory laws that, in sheer contravention with the European values, increasingly hinder women's access to sexual reproductive health and rights. That is precisely why it has been an immense honour to exchange and hear from the experience of Polish women's rights activist Marta Lempart just a few days after the International Day for Safe Abortion (28 September) and ahead of the 2 October Women's March rally for abortion justice in Washington DC and across all US state. She has been one of the main driving forces behind the Women's Strike in Poland widely known as Strajk Kobiet leading to a historic civic rebellion led by women.
Laeticia Thissen: Following the serious attacks on abortion rights and SRHR at large in your country and in light of its deteriorating rule of law situation, what has been the strength of the Polish Women's Strike?
Marta Lempart: We [Strajk Kobiet] are recognised by the 89 percent of the people in Poland, and this is our real strength. Even if we might not have the same sort of influence as politicians, the Polish Women Strike movement gathers a wider support rate in Poland than the current government does. We can resist any attack against us or the EU from the government, but we need someone to believe in our capability to confront the government's propaganda.
LT: What have been the concrete consequences of the near-total ban on abortion for Polish women?
ML: Due to the ban, alternative solutions had to be found. Initiatives such as the Abortion without Borders network to help people access abortions at home with pills or in clinics abroad grew exponentially. [Editors' note: Launched in 2019, the network received 7,007 calls from 5,237 people, helped 2,199 people access safe abortion with pills inside Poland and gave more than £67,320 to 262 people who needed to travel outside of Poland for abortions in their first year. While the 22 October 2020 ruling of Poland's 'constitutional tribunal' increased the need for their service, the many protests that occurred after the ruling helped promote the organisation and its ability to help people access abortions]. Today, a country-wide grassroots initiative is in place to provide abortions out of the formal system. None of this is hidden because it's actually legal to have your own abortion or to inform about abortions. The law states that you are not punished if you terminate your pregnancy. It is the act of performing abortions on others that is illegal. So, those who can be punished are those performing the abortion, that is, the doctors. In the same vein, drug induced abortion is not per se illegal because it just consists of providing the pills, not performing the act itself. The person performing it is the woman herself. This evidently paradoxical situation results from a loophole in the 1993 law which does not foresee certain healthcare advances. Naturally, the conservative and anti-choice side is seeking to close these legal loopholes, but currently this is how it works.
LT: So does that mean that the ban is formally in place but in practice government officials just escapes its own responsibility by letting women down, especially the most precarious, whose only solution is to look for their own means?
ML: If abortion care is carried out abroad, it's completely legal because it has not been executed in Poland. However, not all women can afford to go abroad. That is why grassroots organisations such as Abortion without Borders set up international abortion teams and collected the equivalent of almost five hundred thousand euros during the protest enabling them to provide the care services for free, so women don't have to pay. When they have to go abroad, their trip and stay is covered because that represents an important cost for many women who might otherwise not be able to do it. Basically, there is an entire system built in parallel to the state system because the government doesn't provide this sort of public services. This is just an example, but there are many similar initiatives. Not only about abortion, but about all the services that should be provided by the state and are not.
LT: The US states of Mississippi asked the Supreme Court to uphold its abortion ban and overturn the landmark Roe vs. Wave decision whereas Texas law banning almost all abortion already went into effect, revealing an extreme and regressive strategy threatening an avalanche of abortion bans and restrictions being passed across the country. Do you see also any parallels between what is happening in the US and in your country?
ML: Yes, very much and I'd say that this applies to a much wider extent. This is exactly what Klementyna Suchanow (writer and co-founders of the All-Poland Women's Strike) demonstrates in her book "This is War". It is probably one of the most detailed accounts on how fundamentalist networks operate in Poland but also in the US, Brazil and Russia. It was published two years ago and since then she made a lot of further research and has demonstrated how what is happening in Poland, the US and everywhere else is deeply linked with major funding being channelled to anti-choice movements, to a great extent stemming from Russia.
LT: How would you like to see support from European level civic society?
ML: On the organisational level, we need a wider acknowledgement of activists, such as IPPF's Defend the Defenders campaign supporting women's rights defenders who have faced violence from law enforcement and far-right groups. It is not too difficult to get grants for actions and mobilisations, but we also need funding to actually help the people who get involved to keep this kind of grassroots organisations running. Sound legal advice and social assistance are needed for activists and volunteers, some of whom have lost their jobs or their apartments and have found themselves in critical situations. So, the Defend the Defenders team is something that we ask every international organisation to promote. Another way to offer support could be inviting activists, especially for those coming from smaller cities, to visit. This could be a motivational tool. Some activists still dearly keep in their offices and homes Parliament visit photos taken many years ago. So, enabling them to go to Spain or Germany and meet their counterparts active in local communities is very important to let them know that their work is being acknowledged.
LT: And what do you think of this idea of reproductive justice rather than reproductive rights? This is something that was very much present in the context of US afro-feminist movements calling for a more inclusive way of addressing these issues. Does this idea speak to you?
ML: Yes, we know that. That's why we have many connections with Latin-American feminist organisations. It's what we call "the money thing" in grassroots vocabulary. Some women have to borrow money in order to have an abortion and are given two years to reimburse the money. Most of the women who took part in the protests come from small cities, do not have a very high level of education and are often just above the minimum wage level. So, I guess the idea of "reproductive justice" is what we are dealing with even if on the ground we do not call it that. As grass-roots activists, however, we are not the best to take part in such abstract debates. We must make it as simple as possible and focus on concrete actions.
LT: In June 2021, the European Parliament voted a landmark report on SRHR spearheaded by S&D MEP Predrag Matić urging member states to decriminalise abortion and consider it a human right. Building up on this important signal, what should be the progressive response for those wishing to support the women's movement in Poland?
ML: We need the support from the activists to keep the international interest alive and kicking. We also need the recognition that, from a democratic point of view, the women's movement in Poland is a major opposition force rallying against this misogynist conservative government. In spite of its apolitical nature, our movement's actions have forced the political opposition to stand up with us for the women's cause and against fear.
LT: In her State of the Union speech, Ursula von der Leyen announced a strong commitment on the European Commission side to combat gender-based violence with legislative proposals to be presented by the end of the year. Almost in complete contrast with this commitment, Poland announced its intention to retrieve itself from the Istanbul Convention, the first legally-binding instrument creating a comprehensive legal framework to combat violence against women and girls. Considering how gender-based violence puts women and girls at higher risk for unwanted pregnancy (not to mention the dire health and socioeconomic consequences), how does this announcement set the tone for political action in addressing this issue?
ML: Poland's decision to retrieve [as Turkey did few months ago] is still on the table and can be drawn out at any minute. This is just the first of the international obligations the government wants to drop obviously. It should not be forgotten that the same government put forth a law in 2018 to legalise 'one-off' cases of domestic violence and intended to drop the obligation to offer helpline for domestic abuse victims as well as the obligation of registering reported case. The bill was eventually withdrawn due to Poland's obligations to the Istanbul convention. In my view, similar trends are to be expected regarding other international obligations of Poland, such as the Geneva Convention, the Convention of Disabled Persons or on Children's Rights. Therefore, our main concern is that the Istanbul Convention might not be just an exceptional case but only the beginning of a much larger regression trend. For instance, as part of the Educational Reform, we expect a bill that might constitute a major step backwards for gender equality. [editor's note: This bill, which comes just after Poland took step to ban sexuality education, has been widely criticised by opposition politicians and media perceiving it as a political strategy to rule out the teaching staff not supportive of the national-conservative ruling party and to tighten controls on school programmes.] Whilst currently local councils, local government and mayors have discretion over schools, the intention of the Ministry of Education is to centralise this competence to appoint headmasters and teachers to eventually exclude local authorities.
LT: What keeps your hopes up for the future as a women's rights defender in Poland?
ML: It's not about being hopeful. I just know it will work when I think of cases like Argentina. The Argentinian women's rights movements fought as long as 59 years for abortion to be legalised and had no less than 9 [legal proposals until the end of 2020 marking the moment from which Argentinian women could finally decide to terminate their pregnancy in a legal, safe and freeway within the health system]. In Poland, we are 'just' at the third legislative attempts so far. Of course, we move backwards and forwards, which causes a great level of frustration. It's obviously going to take time, but I know, in the end, we will get there because it's impossible any other way.
Acknowledgements
This interview was conducted by Laeticia Thissen (FEPS Policy Analyst for Gender Equality) and benefitted from the generous contributions of Sophia Christodoulou (FEPS Trainee) and the inputs of PES Women and the FEPS Editorial board.