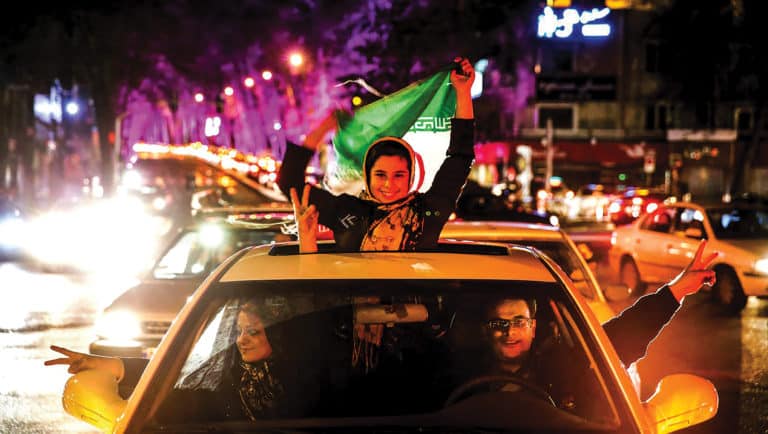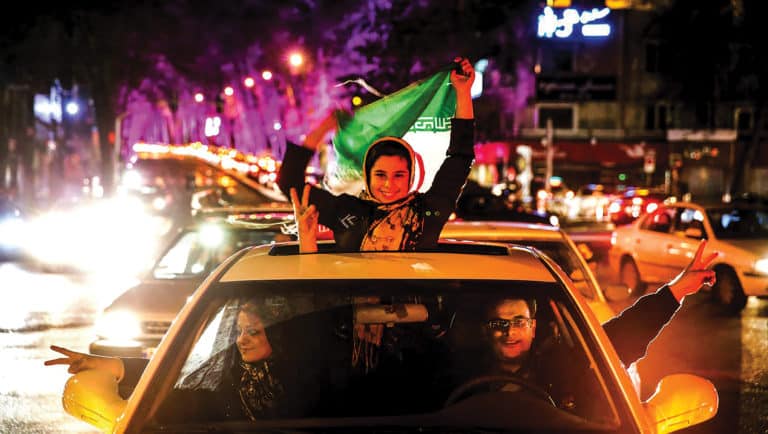 Iran's Millennials: The Burgeoning Generation
Iran's millennials (Nasl-e Sevvom meaning the 'Third Generation' in Farsi) includes the generations born in the post-Islamic Revolutionary decades. Their presence in society is first and foremost impressive in its sheer number, composing more than 60% of Iran's population of 75 million.
This youthful group has grown up in the reformist Khatami administration (1997-2005) and painfully entered adulthood under the conservative Ahmadinejad administration (2005-2013). The generation's first serious movement toward shifting politics was met with a violent response – mass arrests and fatalities in 2009. Demonstrators, mostly made of millennials, poured onto the street in their millions across the country, to ask "Where did my vote go?". The 2009 election, which ushered in the political-fraught, second Ahmadinejad administration, not only resulted in the arrest of his liberal opponent Mousavi (and the mass arrest of thousands of his supporters), but also sent a stark message to Iran's next generation that their political involvement was unwelcome, as the price for participation would be high.
The ability for there to be mass mobilisation during the 2009 elections, dubbed the "Green Revolution", and the spread of information during protests was made possible by the use of technology and instantaneous communication. With more than 30 million internet users on government-banned digital platforms, such as Facebook, Twitter and YouTube – not withstanding various blogs – this dissemination of information to the Iranian population and international community was made possible.
Iranian youth have found ways to bypass ever-increasing government censorship, thus continuing their political conversations and movements online. Ironically, Iranian authorities have had to recognise that their outreach to the population is best achieved through an active online presence on those very platforms that they themselves have banned.
A massive brain drain with a high cost for political activism has left many youth sceptical about a possibility for large-scale change in the country. Instead, millennials are increasingly turning towards bringing small changes within the system. Through the use of internet-based activism, millennials galvanised successfully behind the election of the free-market oriented Rouhani administration; and the latest polls illustrate a swing toward a more liberal parliament.
The latest results increasingly suggest that this generation does not share the same Islamic-Revolutionary consciousness, nor ethos, of their parents. Perhaps now more than ever, many youths are motivated to change the political system by working within, rather than against it. The challenge in the coming years will be how millennials can remodel the aging power structures in the Iranian government, in order to have better representation that reflects their desires and needs.
Photo: Tehran, Iran – Iranian youth celebrate as the nuclear deal was reached between Iran and the six world powers.