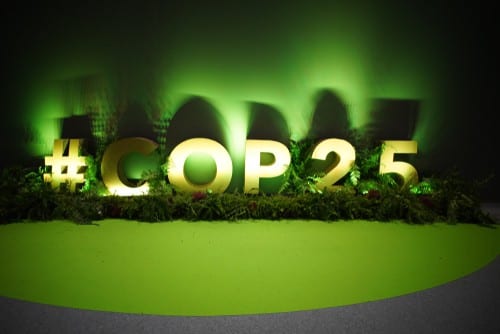 The Spanish repetition of the COP15 in Copenhagen
The disaster of COP15 in Copenhagen repeated itself ten years later on COP25 in Madrid. Egoistic national interests are blocking the necessary consensus to defend the common good.
Lesson Nr 1 : We will not limit global warming well below 2°C relaying only on these UNFCCC conferences. There is always a country ready to take the blame for boycotting sufficient results. The next 'Bolsonaro' is already waiting in Saudi-Arabia or elsewhere.
Lesson Nr 2: A 'Coalition of the willing' must lead by example and prove by action that climate protection and well-being is not a contradiction but can go hand in hand. The EU Green Deal has an even greater importance and outreach than before Madrid. The EU Climate Law must be ready before COP26 in Glasgow and demonstrate our binding commitments to become climate neutral at the latest in 2050.
Lesson Nr 3: Climate Diplomacy will be a fundamental instrument for the EU, its Member States and others to engage with stakeholders outside and beyond the COP negotiations. There is another CCC that gives more hope : the civil society, the cities and progressive companies.The EU should use all its contacts and funds to progress with these partners and form global action networks. The French Diplomacy was highly professional and successful preparing COP21 in Paris.This was neither the case with the COP presidencies in Kopenhagen nor in Madrid.
Lesson Nr 4: We need a new start of overall engagements to prepare the next COP in Glasgow. The EU-China Summit in September 2020 must become a breakthrough for the outstanding question of the Paris rule book as for the monitoring process of higher ambitions to reduce climate destructive emissions.