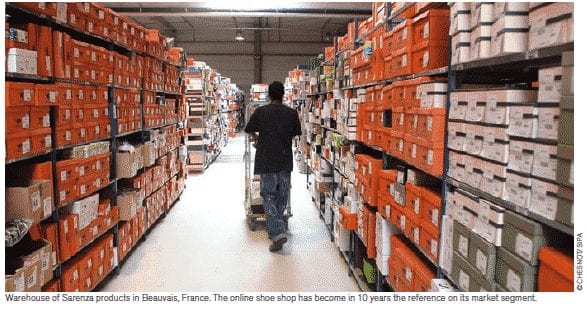 Online Retail: The Missing Piece in Europe's Jigsaw
European law has come a long way in reconciling itself with online retail, says Professor Hans-Wolfgang Micklitz at the European University Institute in Florence, but consumers still need persuading. The key question? If the industry fails to deliver… how do I get my money back?
Online shopping is transforming the retail industry and few would contest its benefits in saving time and money and widening accessibility. Naturally, the European Commission wants to promote cross-border online sales. Yet is a vital piece of the jigsaw missing?
Cross-border contracts are complex, potentially involving a retailer, supplier and distributor from different countries. When things go wrong – goods can be faulty, damaged or arrive late – issues of legal jurisdiction and of the applicable law arise. Where should customers turn? With large purchases, of course, there is an incentive for them to fight their case in courts. But what if you order a 30-euro item? You may have wonderful consumer rights on paper. But when things get complicated, many will cut their losses and give up.
There are safeguards such as ODR (online dispute resolution) and ADR (alternative dispute resolution) legislation, aiming at facilitating conflicts, easy simple and cheap, outside courts. The EU wants to establish a pan-European platform for such disputes, with customers directed to relevant national dispute settlement bodies. Currently, though, there is no direct connection between online purchase contracts and such dispute settlement mechanisms. Companies provide some information but it is often complicated and over-long. The result? No one reads it. But even if one reads it and even if the dispute settlement bodies decide in favour of the consumer, the money is automatically returned. A lot depends on legal surveillance and here we are back to the reason why so many consumers do not buy across the borders. They feel better off at home – and they can speak their own language.
PROTECTION FOR CREDIT CARD BUYERS
Crucially in cross border sales, there is no clear mechanism for money paid by customers in advance to be returned. In the US and UK, minor transactions customers are protected via their credit cards, through a system called Charge Back. Buyers alert their card issuer of a problem and the purchase money is returned via their card. It may be a crude tool, and involve a fee, but it is effective.
Such systems were discussed before the launch of the EU's 2007 Payment Services Directive but not adopted. Instead, customers commit to such systems as ODR and ADR or can take legal action. For 30 Euros, though? The key question ­– how do I get my money back? – is not adequately tackled. Without such security, many consumers avoid using the Internet for cross-border transactions.
There are also issues of clarity. Download a purchase contract and you can be inundated by reams of paper. And many such contracts are poorly translated by computer software (the EU has more than 20 official languages) and can be changed regularly. The European Commission, in promoting online sales worth billions of Euros annually, must consider these consequences and must develop practical solutions not perfect ones.
There are other issues. Just to mention a few: Where, for instance, does the EU get its legitimacy in promoting online sales, to the detriment of all other forms of promotion or distribution techniques (such as inner-city shops who are vanishing)? Not all countries are happy with the loss of urban life. And yes, data protection and differing European taxation are important.
The EU has made great progress in establishing safe legal ground for cross-border online transactions but there remain loopholes. By far the biggest? How do I get my money back?