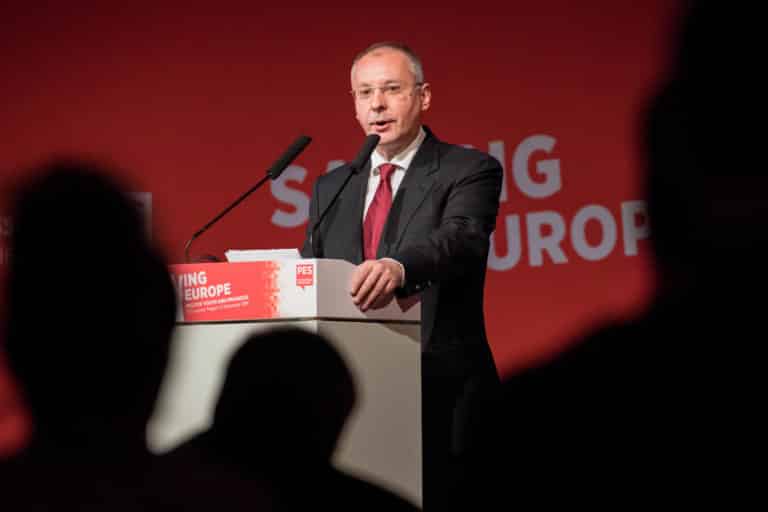 The Party of European Socialists is a party of activists
The Party of European Socialists is a party of activists. This is one of our great strengths.
The concept of a Europe-wide political party is not a new one. It's been around since political union in Europe was itself just an idea. But, just as the European Union has developed to maturity only gradually over the past decades – the Rome treaty signed 60 years ago was important, but it was only the first step – so the role of political parties in the EU has developed, and is still developing.
In a successful democracy, parties have many roles. One of the most important is to provide a way in which ordinary people who share particular political views and aspirations can unite to amplify their voices and make a difference to the society they live in. On the face of it, Europe-wide political parties like the Party of European Socialists face a challenge here. Our activists are first and foremost members of their own national political parties, geographically distributed across an entire continent, each fighting their own local and national battles.
At the same time, of course, progressives across Europe have a great deal in common. They fight for the same causes: fairness, justice, equality. They stand against the same opponents: populists, conservatives, those who prefer unfettered markets dominated by big corporations. And they are motivated by the same goals: improving social justice, building solidarity, strengthening individual and collective rights. In short, we know that political activism is fundamentally collaborative, and we want our party to empower its grassroots members. That's one reason why we are so deeply committed to supporting our activist base.
But PES activism isn't just a way to amplify the voices of individual party members. It's also a way to enable them to talk to each other. This, too, is vital in a continent-wide union of 500 million citizens. We work to enable our activists to connect, to travel, to meet each other, to share ideas and enthusiasm, and – which is just as important – to socialise. In this way, we are playing our part in building not just a stronger party, but a stronger European Union.
And there's one final reason why the PES activists' programme is a vital and necessary part of our party in particular. It's not just that our activists all fight for the same causes, or stand against the same opponents. Our family ties are deeper than that – and this is something that sets us apart from our political rivals. A fundamental fact about our political movement is that we are internationalist by our very nature. Progressive socialism can't possibly be inward-looking or isolationist, because international solidarity is one of our core values – it's part of our DNA.