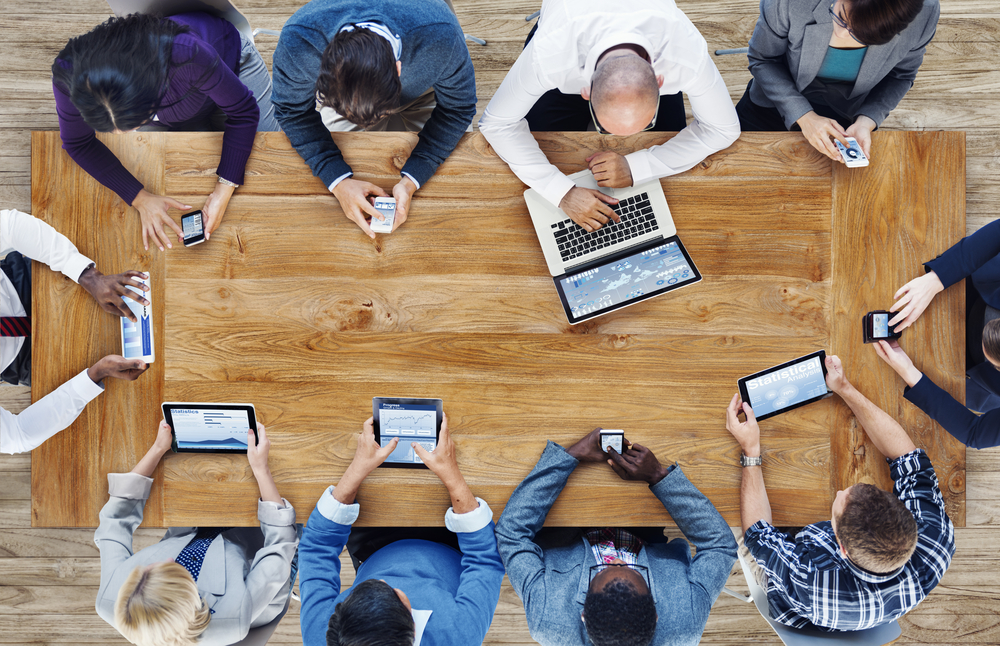 Politics at work in a time of Zeitenwende
How can the European centre-left advance an agenda based on industrial policy, social partnership and the integration of the labour interest into the apparatus of the state? Thoughts from a roundtable in London.
The future of work is often treated as principally a question of technology. The impression is given that we find ourselves in an age of unprecedented innovation. But in historical terms many advanced capitalist democracies suffer from unprecedentedly low innovation and productivity. Technological transformations and the industrial revolutions they set in motion can feel remote from the realities of working life.
Prevailing utopian and dystopian visions of the future of work have failed to survive contact with the two big shocks of recent years: the pandemic and the return of war to Europe. In particular, what Mark Leonard labels the 'age of unpeace' has reshaped the sense of risk that policymakers must respond to in thinking about the future. But, as with conflicts of the past, an emergent hot or cold war may well see states play a vital role in propelling precisely the kind of technological and industrial change that markets alone were incapable of accomplishing.
A recent roundtable organised by FEPS and Progressive Britain considered how the future of work will increasingly be shaped by a combination of international relations and industrial relations, and the role played by industrial policy in mediating between these two levels. We identified security as a crucial concept for how Social Democrats are approaching this terrain, linking security at work with wider notions of economic and national security.
The roundtable heard how, to secure society and democracy against the threats confronting it, the state must share the power newly divested in it with workers, unions and communities. This would realise security not as an end in itself, but a means for the stimulation of what Marc Stears calls 'ordinary hope'.
A European Zeitenwende
The broader context within which these shifts occur is crystallised in Germany's Zeitenwende, enacted by its SPD-led government in response to the illegal Russian invasion of Ukraine. This defence and foreign policy reset will significantly impact areas like energy, trade and industry. However, it also provides an opportunity for the ruling coalition to accelerate existing plans, strengthening strategic sovereignty in production and supply chains, including the labour interest in economic planning, and bolstering collective bargaining and worker participation as vital supports for societal resilience.
There is a very real danger of the current cold war running hot in an expanded conflict between authoritarian regimes and liberal democracies. In the shadow of this threat, the broader European centre-left has seen demands for a much wider defence and foreign policy reset, with the likes of Paul Mason calling for a 'British Zeitenwende'. In this, social partnership, industrial policy and the integration of the labour interest are core to being able to increase national resilience. In this model, domestic industry and international policy are interrelated.
The centre-left and progressive politicians have not always been adept at making these connections. In many states, the institutional levers of the state and labour market institutions have been weakened by neoliberal reforms. Within the centre-left, there is an emotional and cultural incapacity to take seriously the interconnection between the achievement of Social Democratic aspirations and the kinds of spending and industrial strategy necessary for the defence of national polities and international allies.
On both these fronts, Social Democrats must take up the mantle of developing an industrial policy that maintains the European commitment to the cause of Ukrainian resistance against Russian aggression. This will entail striking partnerships between public and private sectors to deliver procurement and production policies that realise the potential multiplier effects of defence spending in terms of the social value for working-class communities represented by skilled, secure jobs in sectors like aerospace and shipbuilding.
But, in a crisis that cuts across trade, energy and cyber, the defence of the realm does not reduce to expenditure on conventional military means. With the European centre-left having seemingly recognised the importance of resilience, the traditional calculation of 'guns or butter' no longer counts. The exogenous requirement for readiness to confront risks and threats across multiple domains of public policy suspends the quandary facing the centre-left at a time where dwindling fiscal resources prevent a typical redistributive toolkit.
Among many European Social Democratic parties in the UK and elsewhere, this results in the proposal of a holistic approach to trade, foreign, defence and industrial policy. Practically, this plays out in measures like support for supply chain reshoring; due diligence on foreign takeovers; stimulation of domestic energy production; and greater independence in the creation of new technologies. This outlook will undoubtedly need to be balanced with continued openness and interchange with global economic partners, albeit within a closer-knit democratic bloc of trusted allies.
From industrial to political strategy
The task for the centre-left is to communicate the potential benefits of this agenda to the working-class voters it has increasingly lost the support of in recent years. This requires a politics of work that relates these global shifts to local realities. A good place to start is the re-institutionalisation of industrial relations. In a period where inflation is sharpening industrial disputes over pay and modernisation, Social Democrats are plausibly presenting themselves as a stabilising force capable of striking compromises between labour and capital, reforming corporate governance in a more consensual and democratic direction, and finding new ways to share the gains of productivity increases and reskilling initiatives in the shape of better pay and conditions.
A new focus on resilience provides opportunities for progressive parties to create a durable approach to work, industrial strategy and productivity – with security as a key theme. Here the European Social Democratic movement can learn much from Sweden's longstanding, although recently revised, system of industrial relations. Protections seek to render workers secure against global industrial and technological transformations, whilst enabling adaptation via coordinated wage setting and reskilling policies.
Much of the centre-left's canon for policy came out of the experience of two world wars in the twentieth century, whether that was the welfare state or mixed economy. Since then, centre-left movements have struggled to present durable visions or responses to a changing and more global/technology driven world.
Our thesis is that progressive movements need to redefine their approach for a new era equally forged by a context of war, conflict and global competition. As some of those same conditions reemerge today, the key role played by the labour and social democratic movement in securing liberal society against its past enemies becomes newly relevant. In particular, the inseparable association postwar Social Democracy struck between international relations and industrial relations seems ripe for rediscovery. The representation and organisation of the labour interest must once again be central to the centre-left agenda for economic, national and human security at home and abroad.
Of course, insecurity defined the contemporary condition long before the Covid-19 pandemic and Putin's illegal reinvasion of Ukraine. But the war in Europe accelerates and compounds this underlying condition in such a way as to change everything, and the conventional Social Democratic approach to thinking about the future of work and employment is not immune to this. Insecure people and insecure communities do not tend to lend their support to a progressive agenda. As insecurity ripples through every aspect of everyday life, connecting the local with the global, the centre-left needs to have a response. Our project so far suggests that the politics of work must play a central part.

The present editorial is the result of the joint work of the FEPS-Progressive Britain's Future of Work Project, which is being carried out under the intellectual leadership of Andrew Pakes and Frederick Harry Pitts.
Photo credits: Shutterstock/Rawpixel.com