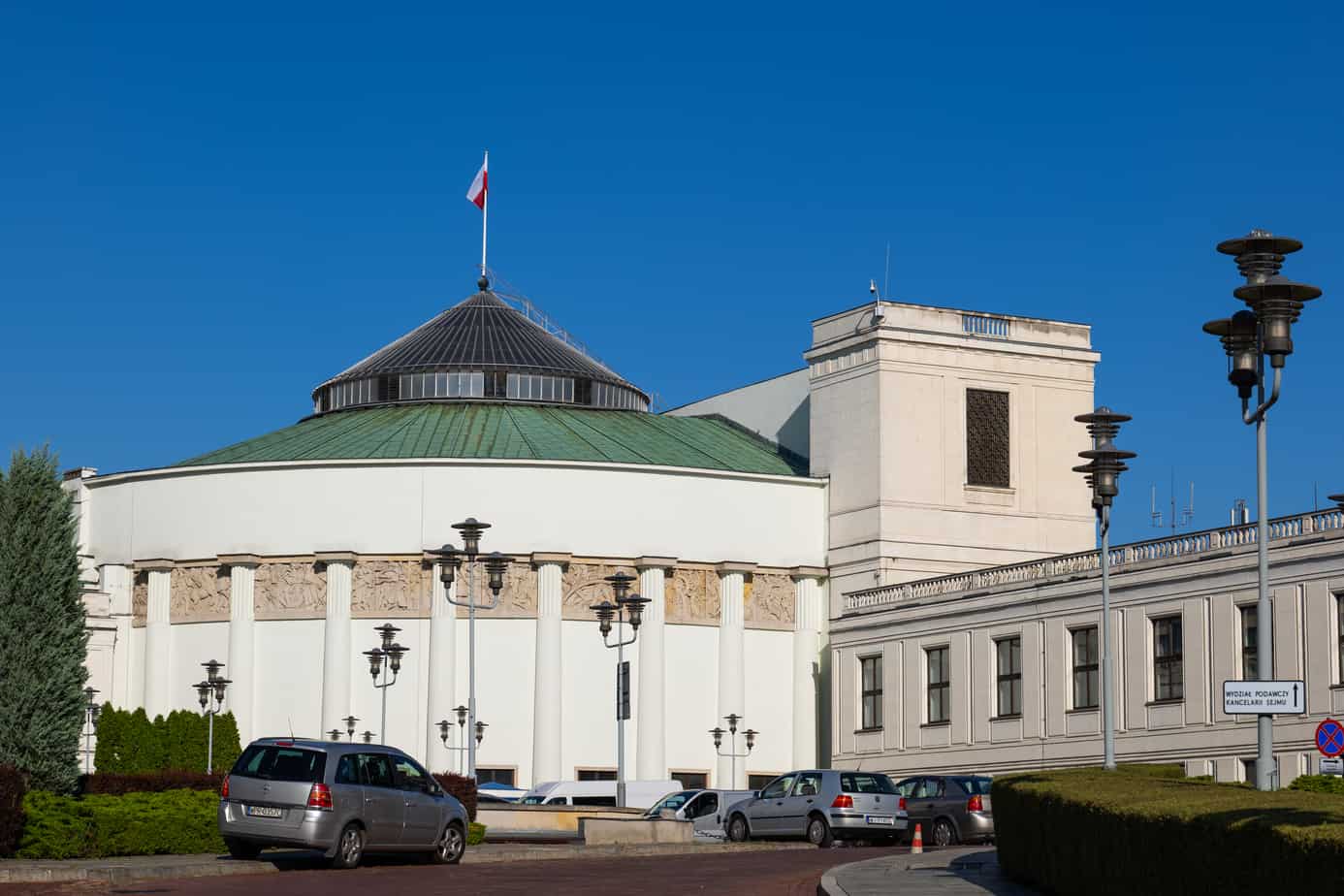 Polski Sejm przestaje być krzywym zwie
Polacy uwierzyli politykom, że tegoroczne wybory parlamentarne są najważniejsze od 1989 roku. Podobnie jak trzy dekady temu, ponad 60% wyborców oddało swój głos, co w warunkach polskich jest frekwencją rekordową. Politycy Prawa i Sprawiedliwości umocnili swoją demokratyczną legitymizację, ale komfort rządzenia utrudni im niemal 50-osobowa lewicowa drużyna.

Dzięki powrotowi lewicy do Sejmu pierwsza izba polskiego parlamentu przestanie być krzywym zwierciadłem społeczeństwa. Cztery lata temu na lewicowe formacje zagłosowało łącznie niemal 1,7 mln osób, a mimo to nie miały swojej parlamentarnej reprezentacji. Teraz na skonsolidowaną lewicę zagłosowało 2,3 mln osób, czyli ponad 12% wyborców, co to z nadwyżką wystarczyło, by niespotykana w Europie sytuacja parlamentu bez lewicy odeszła do przeszłości. Tym razem próg reprezentacji przekroczyły zresztą wszystkie ogólnopolskie komitety wyborcze, co spowodowało, że w ławach poselskich zasiądzie także 11 posłów nacjonalistycznej Konfederacji. W rezultacie premia dla zwycięskiej partii wynikająca z polskiej ordynacji wyborczej (formuła d'Hondta i 5-procentowy próg wyborczy), nie jest tak wysoka jak cztery lata temu, kiedy pod progiem znalazły się zarówno partie lewicowe, jak i narodowcy. Wtedy to właśnie głosy oddane na te dwie przeciwstawne sobie politycznie siły przyczyniły się do tego, że PiS przy poparciu niespełna 38% wyborców uzyskało w parlamencie większość absolutną.

Przy dużej mobilizacji wyborczej, kiedy do urn idzie o ponad 10% więcej wyborców niż w poprzedniej elekcji, warto przyjrzeć się, na kogo oni zagłosowali. Lewica może odczuwać satysfakcję, bo – jak wynika z badań exit i late poll Ipsos – udało jej się przekonać do siebie ponad 20% tych, którzy w 2015 roku nie głosowało w ogóle. Kolejny powód do zadowolenia, to przyciągnięcie do siebie wyborców liberalnych, którzy cztery lata temu zagłosowali na Nowoczesną. Prawie 30% z nich tym razem uznało, że w kwestiach światopoglądowych, związanych z prawami mniejszości i liberalizmem obyczajowym, lepiej będą reprezentowani przez lewicę. I wreszcie ponadprzeciętna, bo powyżej uśrednionego wyniku, popularność wśród najmłodszych wyborców poniżej 30 roku życia, gdzie lewica uzyskała poparcie niemal 18%. Wytrąca to przeciwnikom lewicy nieprawdziwy choć do niedawna popularny argument, że jej elektorat może się w Polsce tylko kurczyć, ponieważ obejmuje głównie starsze grupy wiekowe.

Mimo że wszystkie dane socjologiczne pokazują, że młodzi ludzie do wyborów chodzą rzadziej niż starsi, że preferują inny sposób wyrażania swoich poglądów niż za pomocą tradycyjnych instrumentów liberalnej demokracji, to wynik niedzielnych wyborów pokazuje, że przygotowanie wiarygodnej oferty może ich skłonić do oddania głosu na lewicę. Z moich obserwacji jako wykładowcy akademickiego, ale także mamy dwóch nastoletnich synów, wynika, że Sojuszowi Lewicy Demokratycznej, Wiośnie i Partii Razem, które wspólnie wystawiły listy wyborcze, wreszcie udało się w młodych wzbudzić emocje, choć nie tylko pozytywne rzecz jasna. Ponadto, akcentowanie przez te trzy partie tych elementów lewicowego programu, które dotychczas stanowiły ich "znak firmowy" sprawiło, że żadna z nich nie utraciła wiarygodności w oczach swojego elektoratu.