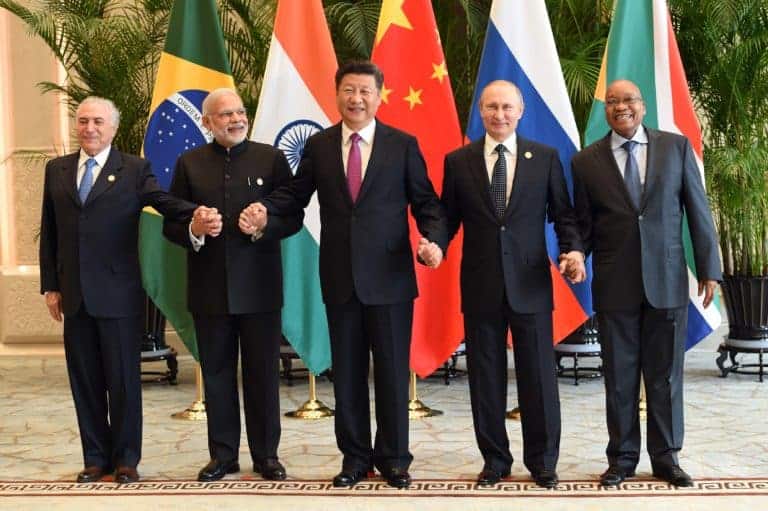 Is President Trump a geopolitical opportunity for India?
The changes in the web of international relations brought about by the new president could present India with the chance to take on a new leadership role.
In India, public support during the American election campaign have been overwhelmingly in favour of Democratic candidate Hillary Clinton. This also holds true for the majority of the 3.3 million Indian Americans. Altogether five Indian Americans – the highest number ever – have been elected into both houses of Parliament, all Democrats. The Indian government, and Prime Minister Narendra Modi in particular, will be pragmatic in their approach to this new situation.
The USA is India's leading foreign trade partner. Former Foreign Secretary Kanwal Sibal predicts that the current dynamic of bilateral relations will slow down in the immediate future. India will have to learn about the new personnel, who will be largely unknown. Nirupuma Rao, a former Foreign Secretary and ambassador to Washington, noted that "the American President-elect is generally not acquainted with the salient details of the India-U.S. strategic partnership."
Geopolitical implications of the Trump Presidency
Substantial geopolitical changes are expected under Donald Trump, who, in his political style and some of his opinions, is quite similar to Narendra Modi. From an Indian perspective much will depend upon his relationship with China, particularly in view of the sharpening differences between India and China.
Since Trump is against the 'US pivot to Asia', this would permit China to assert itself more in the western Pacific and allow it to expand faster into the Indian Ocean. This would be contrary to the strategic vision built with Obama for the Asia-Pacific and Indian Ocean regions, which was supposed to counter Chinese muscle-flexing.
If this does happen, India must either try to influence the expected American strategy or to fill the expected vacuum. C. Raja Mohan, director at Carnegie India, has pointed out that Trump's election presents a rare opportunity for Delhi to expand its own influence and agency in the Eurasian region, rather than being the 'lynchpin' of the US pivot to Asia, and indeed become a leader in its own right.
Improved relations with Russia under Trump are seen in India as another good opportunity, in that Russia will lean less towards China and cooperate less with Pakistan, creating changes in the Middle East that could benefit India. Here a coordinated partnership between India, the EU and Britain could be envisaged.
A statement from former Ambassador Rao was telling: "Trump came across during the campaign as having a much more rational and less prejudiced approach to the situation in Syria and Russian involvement in the region, and it is hoped that his advent to office will see more collaborative, well-reasoned policy approaches and dialogue with Moscow to defeat the Islamic State instead of just pursuing the prospects of regime change in Damascus."
Others have suggested that Trump's election could have indirect implications for Pakistan, in that Trump could pull Putin away from Chinese premier Xi Jinping, and thereby ruin Pakistani ideas of a Beijing-Moscow-Islamabad axis.
Economic implications
The prospect of protectionist policies being put in place by Trump are only partly seen as directed against India. It has been noted that India is not necessarily ready for major free-trade agreements, and that the country could benefit geopolitically from the negative economic effects that American protectionism could have on China. That said, if Trump does start to fine outsourcing companies, as he has said he would, this could have a negative effect on the Indian IT industry.
According to Shyam Saran, a former Foreign Secretary and architect of the Indo-US Nuclear Deal, the strategic community in India is confident that in view of the consensus about good bilateral relations and a "strengthening of the strategic relations with India", no negative tendencies are to be expected with the new administration.
There is are similarities between the Hindu-nationalist NDA-government's economic and social policies and what can be expected from Trump. Therefore it is to be expected that in India there will be less criticism of Trump's domestic politics and a greater focus on his future foreign policy.