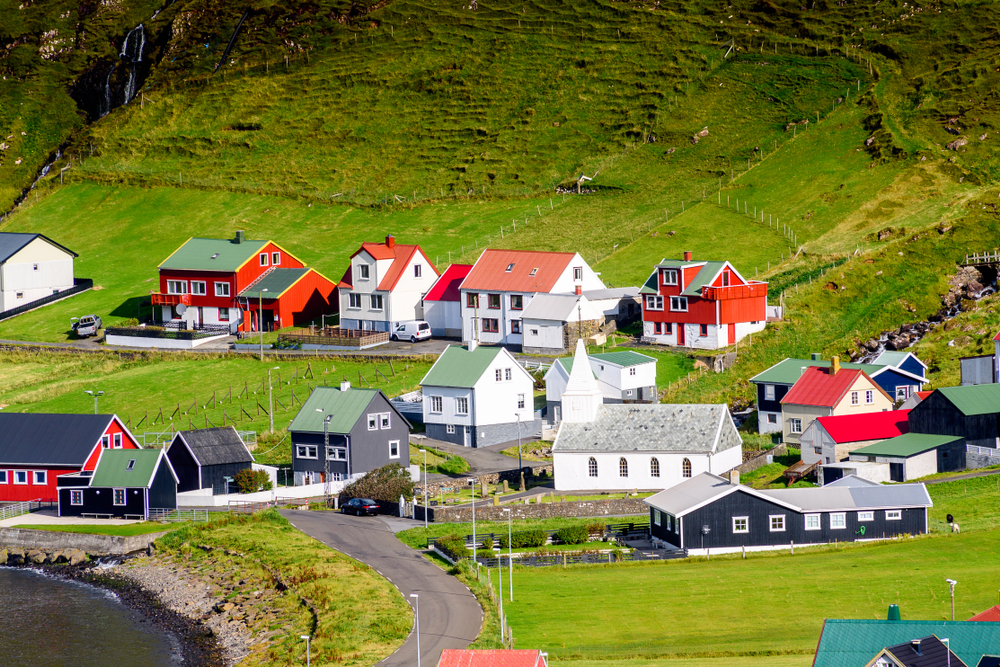 Rural remoteness in Nordic countries – many contradictions to solve
Being remote in the Nordic region can mean a lot of things. There are some counter-narratives to the dominating narrative of depopulation and ageing. These involve people's shift in lifestyle priorities and also the effects of the green transition that may set the scene for a decade of making the periphery less remote. However, decisions on service provisions challenge the revitalisation of communities. The welfare society in the Nordic region faces many complex issues – one of them is the need for a radical change of perspectives and policy for rural and remote communities.
Being remote means a lot of things. The first point is: remote from what? There are many sides to this question. Peripherality and distance are factors that can be measured, at least to some extent. But more importantly, it is something that can be felt.
While the dominant narrative on demographic development has it that many sparsely populated and rural areas experience population decline and ageing population, there are also counter-narratives of an increased attraction of many of these areas. Since the Covid-19, we see evidence of this in a wave of families who are moving to smaller communities or even going rural, prioritising more space, and better access to natural amenities, while alternating between working from home and commuting to work. They wish to have more space and get away from the pervasive urgency that is felt in city lifestyles. For some, the dense urban areas have seized to fulfil their wishes of a sounder work-life balance. Higher living prices and extremely high housing prices may also play role in these decisions.
Also, a re-industrialisation of the North is occurring, which may shift the perception of what is 'periphery' or 'remote' in the contemporary Nordic region. Industries are suffering from labour shortages. This also includes large-scale industrial projects (investment opportunities in the northern regions are estimated at over 170 billion euros until 2030). It will require thousands of workers – now and in the next decade. At the same time, the need for labour in mining is increasing, because the Arctic is rich in rare minerals that are necessary for the green transition. This sector is already attracting labour from large rural areas and across borders. Solutions to the sore need of people to fill these jobs and other tech occupations with the fitted competencies are often sought in temporary migrant labour. The new battery factory in the town Mo i Rana, Norway, for example will depend on importing competent labour from Asia because seemingly employers cannot find them in Europe or the Nordic region. Knowing that people do not only move from one place to another for jobs, we need to prioritise policies and actions that build attractive and liveable communities, also in remote regions. Otherwise, the rise of these upswing communities will only generate 'fly-in-fly-out' conditions for the majority of workers involved.
With the public sector missing adequate funds to cover all service needs, some of the responses like regional reforms, municipal amalgamation or new forms of regional governance means centralisation or effectivisation of service provision. Education (primary, secondary, vocational) and health care access are some of the examples. The revitalisation of thriving communities' rests on sound access to services that can give sense to the life of families and households. However, this is not always the case. The closure of schools in smaller communities for the benefit of a more centralised school in a larger town, making children have to travel up to 80 km per day between home and education is not a sustainable way of life for them. Parts of health care providers have been privatised and are now profit-driven leading to a jungle of health care offers in cities and densely populated areas, while the services in less populated and more remote areas are becoming less available. That is not sustainable for those who need the services.
While regional development strategies often mention the importance of increasing the population between 25-45 – people who are typically in of reproductive age, and that enable revitalising regions – in many cases, the decision-making does not reflect this mindset. In many 'remote' and sparsely populated areas (I even dare to say all across the Northern hemisphere), decision-makers close down maternity wards, resulting in less social security for young families. As an example, if you live in Kiruna in Sweden and you are pregnant, you will have to travel 122 kilometres to give birth in a hospital in Gällivare. Similar examples are found across other sparsely populated parts of Greenland, Iceland, Norway, and Finland. Many mothers do not make it to the hospital. Stories of those mothers have generated protests and even exhibitions about the fact that the road is not a maternity ward. Mothers who share traumatic experiences in the most beautiful, but also most vulnerable situation of their life, are numerous across the sparsely populated and remote regions in Nordic societies.
A strong image prevails of the Nordic countries as pioneers in citizen-democracy, the rule of law and functioning administration. Today, however, the Nordic welfare model still faces major challenges: the climate crisis, migration, effects of the pandemic and growing income gaps. Realising fundamental rights in the future and organising welfare even when there are more complex issues to solve will remain important. The Nordic and Arctic regions are determined to sustain and build ties to deliver resilient and thriving communities. For that to happen we need a radical change of perspectives and policy for rural and remote communities.
Photo credits: antonivanov.photo/ shutterstock.com