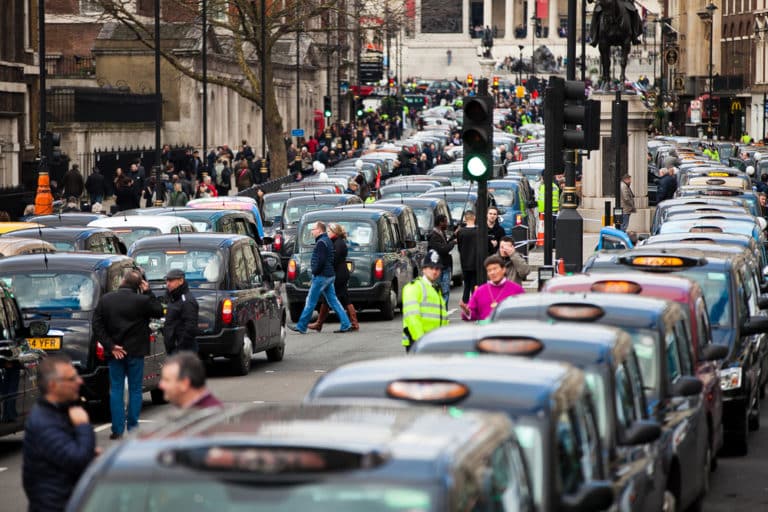 Self-employed workers in the gig economy
The most exciting development of our age is certainly digitalisation – the spread of digital technologies across all segments of society and the economy. This process will influence our way of living, thinking and working in various ways, and will challenge our European social model.
Digitalisation and the connected transition to Industry 4.0 is – and will be – a radical transformation for workers in the service sectors. On the one hand, many experts forecast a net decrease in jobs across all European Member States in the coming decades. On the other hand, new forms of work and new economic forms – such as the so-called 'gig economy' – will emerge and will spread widely.
The digitalisation of Europe is an interesting process, which poses not only opportunities but also key challenges to current and future generations.
The 'bogus' self-employed
So-called crowdsourcing platforms serving the 'gig economy' mostly use self-employed workers. These platforms allow companies to publish online tenders for work assignments for which job seekers can apply. As those who win contracts on crowdsourcing portals usually operate as freelancers through their one-person companies – an employment status exempting them from standard employment legislation and the right to information, consultation, and co-determination that an employee status grants, a growing number of people are excluded from fundamental social rights. Moreover, these workers are excluded from social protection, such as unemployment benefits, paid holidays, paternity leave arrangements, and so forth.
In addition, as companies 'go digital', more and more service workers perform their tasks by using digital mobile devices such as laptops and mobile phones. In theory, labour flexibility allows employees to work flexibly at times and locations of their choice. In practice, however, such flexible forms of work also involve the risk of 'work without boundaries', i.e. employees are available for work at all times. If we then couple that with the new forms of employment where workers are exclusively paid for tasks completed, it is a big question whether the working day will ever end.
In the attempt to find solutions, one suggestion could be that workplace regulations and standards should be universally applied irrespective of what forms of employment exist in an individual workplace. This would protect the (bogus) self-employed working within the boundaries of a company that uses a mix of forms of employment. With regard to the working and employment conditions for people finding jobs through online platforms, we encourage the small and medium-sized enterprises and employers' federations to sit with the trade unions and find sustainable solutions that guarantee quality jobs, and avoids unfair competition.
The digital economy will also lead to a polarisation of jobs as employment will emerge either at the top or at the bottom of the competence and wage scale. For instance, IT engineers being at the forefront of digital innovation earn considerably more than warehouse packers who work rather at the end of the production chain. For many, having digital skills and constantly renewing them will be key for employment/job opportunities.
Life-long training 
The requirement to constantly re-skill will be forever present as it is estimated that skills will become obsolete after just two years. Frequent re-training measures that are equally accessible to workers in standard and non-standard forms of employment must therefore be in place. To meet this challenge, all workers, including those in non-standard employment, must have an enforceable right to paid educational leave and effective training schemes.
To ensure that the cost of life-long training is not borne by workers, both employers and governments must increase the investment in education and training. Such education and training systems are important in order to promote digital innovation striving towards a fairer distribution policy within the European Union. Nonetheless, as corporate contributions to social security decline in line with the transition towards engaging with (bogus) self-employed rather than permanent employees, state revenue raising capacity and public budgets will suffer. This also raises new questions of taxation and a general funding of public services.
In general, EU policy has to ensure that all workers, regardless of their type of employment, are entitled to social protection and social rights. Equally a universal access to further training must be ensured to avoid larger groups of workers being excluded from the core of the labour market.
Photo: ©  Dinendra Haria / Shutterstock.com