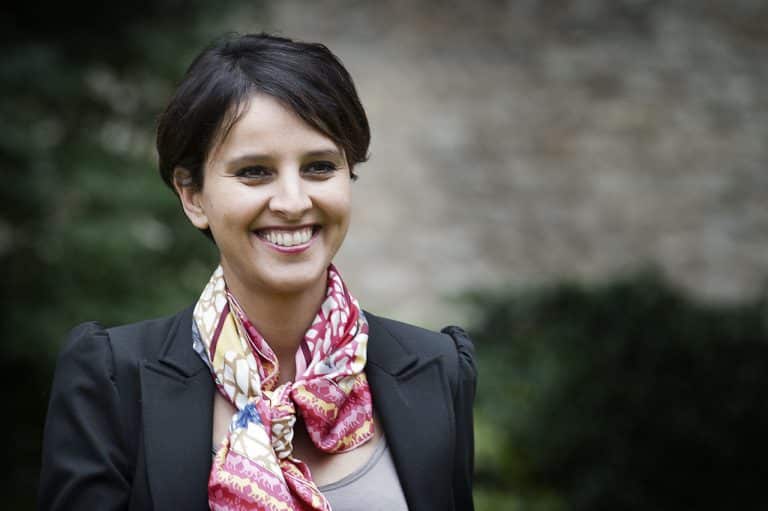 Taking on the fight for gender equality
From an early childhood in the Moroccan countryside, to the post of France's Minister for Women's Rights, Najat Vallaud-Belkacem has already completed a remarkable journey. However, there is more to come from a 36-year-old who is determined to bring true equality for women in her adopted country.
As France's Minister for Women's Rights, Najat Vallaud-Belkacem has an agenda for change in a country where much has been achieved in gender equality – but a great deal remains to be done. A cursory look at the vitriolic comments posted by members of the public on her website suggests the road ahead may be a rocky one. Fortunately, Najat Vallaud-Belkacem is no stranger to change, or to challenges where the odds were stacked against her. More importantly, she's a winner. Elected at city and regional level in Lyon and the Rhône before taking up her current role, her gender equality bill was passed by a crushing majority at its first reading in the National Assembly in January. With 359 votes for and only 24 against, Najat Vallaud-Belkacem seems determined to change French attitudes towards women. The one certainty is that she needs no lessons in coping with change herself – having had plenty of experience, and not all of it painless.
Born into a large extended family in rural Morocco, her childhood was turned upside down when the Belkacems moved to France, where her father was a construction worker. The suburbs of the northern city of Amiens provided a sharp contrast to her previous life and, not surprisingly, the youngster fled. Not by leaving home, but by seeking escape in books and study. "The experience of exile and integration in a new country is obviously something that marks you very deeply, even though I was only four at the time," she told Queries. "School and books soon became a refuge and a means of emancipation and independence. I enjoyed learning straight away and, even today, I've kept a positive sense of curiosity when it comes to the new or unusual, or an opportunity that opens up."
Her love of learning did not go unrequited. Having graduated with a law degree from Amiens University, Najat Vallaud-Belkacem gained a diploma from the prestigious Sciences-Po university in Paris before joining a legal practice. However, despite three years spent working on behalf of France's Conseil d'État, law was not destined to become her career. Jean-Marie Le Pen would see to that on April 21, 2002. By finishing second behind Jacques Chirac in the first round of the presidential poll, the extreme right-wing leader sent shockwaves through France. "It's what made me become involved in politics and join the Socialist Party," the minister recalls. "I certainly had no idea at the time of standing for election. I just wanted to campaign, to live up to my duties as a citizen, to fight for the ideas, values and vision of society I believe in – and to combat the far-right."
Presidential campaigns

The chance to put her politics into action arrived in 2003, via personal contacts, with a post in the cabinet of Lyon mayor, Gérard Collomb. Given a brief to promote citizens' rights and fight discrimination, she soon established herself as a hard working, capable and likeable politician. Elected as a regional councillor on the list of Jean-Jacques Queyranne, she quickly moved through the ranks to become a member of the Socialist Party's National Council. Her profile rose further in 2007 when a chance meeting with Ségolène Royal led to her becoming a spokeswoman for the presidential candidate. It proved to be a year of setbacks, with Ségolène Royal's unsuccessful campaign being coupled with Najat Vallaud-Belkacem's defeat in the legislative elections. However, she rebounded the following year by taking a former right-wing stronghold in Lyon's cantonal elections, and winning in municipal polls. "The challenge was to take a canton that had been held by the right for decades," she says. "Winning an election under your own name, in those conditions, obviously gives you confidence – and also makes you face up to your responsibilities." Those responsibilities increased when her political career really took off during 2012. Chosen as a spokeswoman for François Hollande's presidential campaign, her reward after his victory was a twin role as minister and government spokeswoman. However, bearing two responsibilities has been a recurring theme in her life. Dual nationality, a double-barrelled married name and political roles in both Paris and Lyon, it's not perhaps surprising that she is also the mother of twins.
Changing mentalities

This doesn't mean, though, that Najat Vallaud-Belkacem lacks focus. The challenge ahead will demand single-mindedness in a nation where the ministerial post for women's rights had been abandoned for 26 years before her appointment. Her bill aims to make gender equality a reality in France by 2025, a target that she accepts is ambitious. "Major advances have been made over the past few decades, but I'd say the most important steps are still to be taken; steps to inspire a profound change in people's mentalities so that equality becomes a reflex in every aspect of life," she says. "It's what I call the third generation of women's rights; after the law first ended discrimination against women – by giving them the vote and the right to work – and then gave them specific rights to do with their gender – such as contraception and abortion. Equality needs to be a principle that's enshrined in every organisation, and becomes a natural part of the way people think. And that's the aim of this bill. I also think that equality that should bring people together. Men, in particular, should embrace a change that will benefit them too." Clearly, this is not just an issue just for the French. With the European Parliament elections looming, progressives need to deliver a proactive message about Europe – in all aspects of our society. "We have to reawaken people's desire for a Europe that's strong, sure of its values and represents an ideal in the world," declared Najat Vallaud-Belkacem. "And promoting women's rights and equality certainly has its place within that."