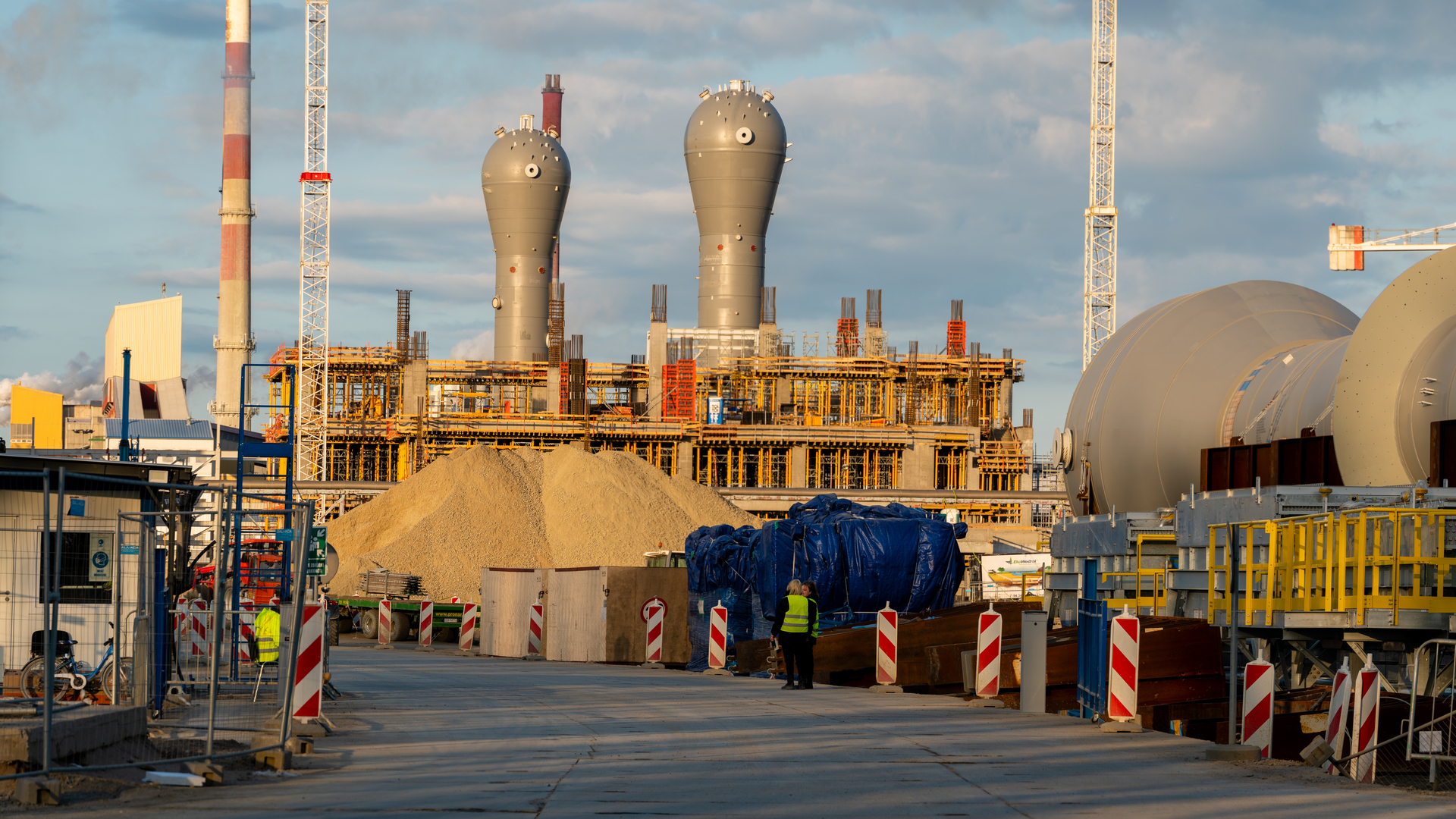 The era of the 'East European Tigers' might be over
Politically, Central and Eastern Europe (CEE) is disappointing – but looking at it from outside of Europe it is a stunning economic success story. However, this success cannot be taken for granted – and its end could make the region even more politically disappointing. However, there are things Progressives could do. But they require political determination and will.
Ruchir Sharma recently wrote in the Financial Times that thanks to their emphasis on the manufacturing sector, east and central European countries "have already established themselves as the greatest concentration of development success stories since the East Asian miracles". To a great extent, he is right. But, at the same time, there are reasons to be concerned that most of the countries in the region are probably close to the end of their golden economic age. This is bad news for progressive forces because in bad times, politically, the illiberal right tends to do even better than it does in good ones.
Indeed, the former communist countries inside the EU have been just as successful as Asia, unless you compare them with the rather crushing case of China. In contrast, Latin America and the rest of Asia severely lagged, a fact that undermines the downbeat evaluation of the region by the European Bank for Reconstruction and Development's (EBRD) middle income trap Transition Report of 2017-2018. However, the 'communist' Asian cases (between 1990 and 2018, the Vietnamese GDP has increased seven times, and the Chinese one 18 times) outperform the best East European cases of growth (Slovakia, Romania, the Baltics, and Poland).
Figure 1: GDP growth in selected regions
Source: IMF.
Figure 2: Percentage growth in GDP (PPP) 1990-2018
Source: authors' calculations, based on World Bank data.
Growth in low- and middle-income countries is driven either by finance (for example in tax and regulatory havens like Singapore or Latvia) or by productivity growth, stemming from manufacturing and knowledge-intensive complex services. By inserting most of the CEE region into complex pan-European supply chains, foreign direct investment has contributed to sustained GDP and purchase power growth, improved financial credibility, and helped increase productivity and export complexity while slowing down the pace of deindustrialisation. Countries that did not benefit from these inflows as they are outside the EU (Montenegro, Ukraine, Georgia), have seen their economies lose pace in relative terms. The region reclaimed its comparative advantages in the medium-skilled segments of manufacturing industries and some high-end services such as ITC and medical.
Indeed, Dani Rodrik found that manufacturing decline in low- and middle-income countries is a structural change that has ended up being growth-reducing in these countries. Moreover, avoiding premature deindustrialisation is important because, as manufacturing shrinks, informality grows and, as a result of the labour force moving into services at the bottom rung of complexity, the economy-wide productivity figures and, as a consequence, the hopes for higher wages are set to suffer. While premature deindustrialisation definitively ravaged Latin America and some of the more industrialised parts of the former USSR, it did not affect most of the NMS as much (figure 3).
The picture changes if we take a broader comparative perspective: if we exclude the Czech Republic, the manufacturing value added as a percentage of GDP (figure 4) is below East Asia and consistently below China, the region's most important global competitor. This is another alarm bell about the middle-income trap in the long term.
Figure 3: Share of manufacturing as a percentage of GDP
Source: World Bank Open Data.
Figure 4: Manufacturing value added as a percentage of GDP
Source: World Bank Open Data.
Most CEE countries have avoided this trap thus far. The Czech Republic, Hungary and Slovenia are in the top 20 most complex exporters, ahead of the US, Italy, the UK and France. Romanian and Polish exports are in the same league as Denmark and the Netherlands, with Romania's export profile showing remarkable dynamism in both volume (an nearly 800 per cent increase between 1999 and 2019) and complexity, a transformation that exceeds the performance of Asian states that experienced the middle-income trap. Indeed, the only developing country that has more complex exports than the new member states is China. This is a drastic change from 1995, when only former Czechoslovakia and Hungary were at the top.
And yet, there are good reasons to feel some malaise thinking about the region. One is that right-wing illiberals seem deeply entrenched in government in Hungary and Poland, have changed the game in the Czech Republic and Slovenia and are the most vibrant opposition forces in Romania. But this is something we talk about ad nauseam.
The less talked about reason to feel anxious is that too often we take this growth for granted and fail to note the high risk of stagnation that is baked into their growth model due to the model's dependence on low labour costs, the incentives of foreign industrial capital and a financial sector that is too focused on consumption and too little on investment.
From the Czech Republic to Romania, the ageing population, mass migration and broken vocational training systems face labour markets chracterised by a hard wage ceiling. Even the better performing economies that belong to the 'developed' category pay net wages still below those of southern Europe. Will Poland be as dynamic when its labour costs double to near Spain's? It might. But this requires a different and progressive kind of structural reforms with a combination of open and green economy industrial policy anchored in decision-making processes that give pride of place to good old tripartite coordination between state, capital and labor – plus a great deal of educational reforms aimed at preventing the ongoing mass deskilling, and the transformation of the non-university educated East-Central Europeans into cheap and precarious labour on West European farms, building sites and slaughterhouses. If the region's Social Democrats do away with the 1990s economic orthodoxy and/or national-populism, they may have a shot at avoiding a reactionary stagnationist future.
Second, unlike South Korea and other Asian trailblazers that grew rich but also stayed rich, in much of East and Central Europe, public and private spending on research and development remains pitifully low. Governments remain reluctant to commit sufficient funds to applied research and the multinational manufacturing firms that dominate these countries' export-led growth regimes have few incentives to relocate significant technical innovation systems in the region. This is perhaps the biggest source of vulnerability for illiberals: they may try to build a national bourgeoisie while courting 'productive' FDI, but they will always struggle with the consequences of dependent innovation systems that use their countries as assembly lines for firms in 'core' Europe. Social Democrats and progressives could step into this gap and support extensively funded national innovation systems that could help move national economies up the scale of complexity and, thus, wages. This won't benefit just the firms, but masses of educators and students that have largely thickened the ranks of the right so far while, in the long term, through the higher value added of local products channel, they will create space for much higher wages. It may be a long shot, but the road to political hegemony means at least doubling public education, research and development budgets at the expense of the undertaxed oligarchies and high-carbon luxury consumption.
Certainly, emerging Europe avoided Latin America's experience of 'premature deindustrialisation' as well as southern European internal devaluation. But its relative success appears more fragile if one looks more at the structural factors and less at per capita income, share of manufacturing in gross domestic product and a few flashy successes in information and communication technology. But rather than resigning themselves to this reality, progressives and Social Democrats in the CEE countries could see in these growing engines of stangnation the opportunity to make themselves heard with a harsh critique of the status quo. They could mobilise the anger against it, but direct it against the unfair social systems and against the dependent economic structures that bode ill for the region's future.
Photo credits: Mike Mareen/Shutterstock