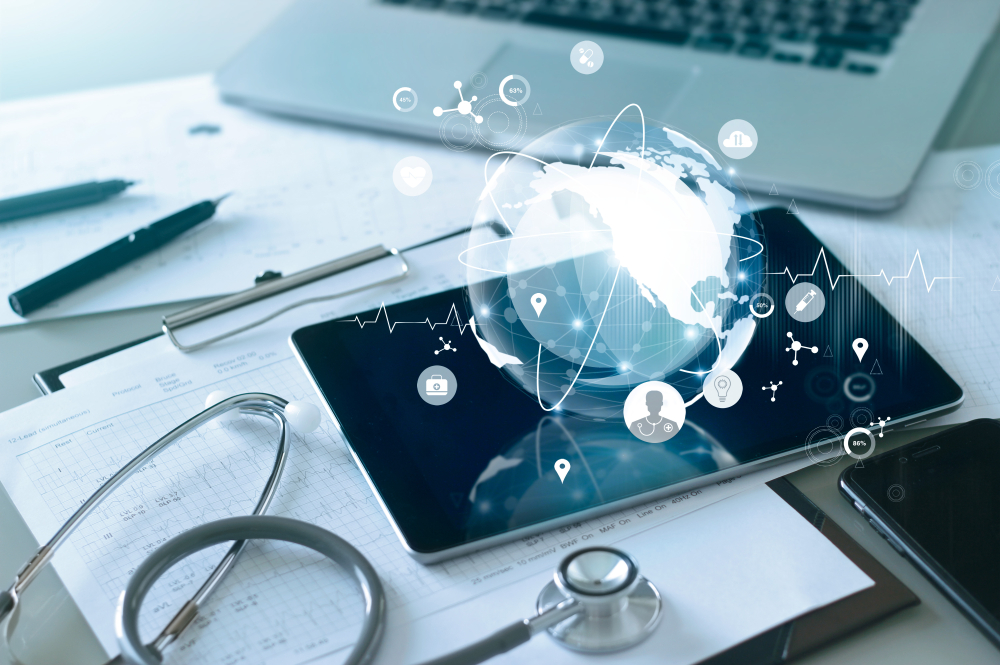 The European Health Data Space… for whom?
Published on 3 May 2022, the proposal for a regulation on the European Health Data Space (EHDS) aims to provide a common framework across EU member states for accessing and sharing health data to support healthcare delivery, such as electronic health records, patient registries, and genomic data, and to facilitate health research, policymaking, and legislation. The road ahead, however, is long as the EU Commission will have to address several challenges along the way – such as the appalling statistics on citizens' digital literacy and skills – if it wishes to realise the true potential of the EHDS.
The EHDS proposal intends to empower citizens to take control of their own personal health data, by giving them, for example, access to their electronic health records. But for people to harness the full potential of the EHDS, improving their digital and health literacy is an essential prerequisite. The gap in digital literacy has become particularly salient during the Covid-19 pandemic, which has propelled the digital transformation of healthcare, raising questions, however, about the accessibility of digital health technologies to ordinary people.
While 92 per cent of households in the EU had access to the internet in 2021, the vast majority of Eastern European member states fell below the average. In Bulgaria, the member state with the lowest internet access rate, 16 per cent of households had no access to the internet compared to only 1 per cent of households in Luxembourg and the Netherlands. Thus, it is not surprising that the distribution of digital skills follows the same geographical pattern in the EU – while 58 per cent of EU citizens had at least basic digital skills, these percentages were the highest in Western states (Netherlands, Finland, and Ireland) and the lowest in Eastern states (Romania, Bulgaria, and Poland). While data on digital health literacy – the ability to use digital tools to search for and interpret health information – in the EU is scarce and outdated, research shows that low rates of health literacy are mostly found in post-communist EU member states.
In recent years, the Commission has launched several initiatives and dedicated hundreds of millions of euros in funding to address the fact that 42 per cent of EU citizens lack basic digital skills. Yet, these projects all approach the issue of poor digital literacy from the perspective of the single market: they aim to equip EU workers with the necessary digital skills for their workplace and not much more than that. Therefore, a clear focus on digital skills for the use of rapidly growing digital health tools is lacking, and the EU must prioritise digital health literacy as a key issue for modern-day public health. Ensuring that people are sufficiently digitally and health literate is paramount, as simply having access to the internet and smartphone technology without understanding how to use it will not allow patients to make use of their electronic health records and make decisions about whom they are shared with.
The secondary use of health data for research and innovation, as described in the EHDS regulation, has (among other things) the potential to help discover new and more efficient treatments for many rare diseases. 'Secondary use' of data refers to any application of data beyond the reason for which they were first collected, and it may include personal electronic health data originally collected to, for example, treat patients. However, for high-quality health data to be collected and used for research purposes, building citizens' trust through transparent and clear communication about how their health data will be stored, accessed and (re)used is essential. Transparency around the EHDS, coupled with higher digital and health literacy, will encourage people to share their health data for scientific purposes, thus having a positive impact on health research and innovation.
The Commission must also ensure sufficient safeguards that would prevent health data from being misused or leaked, which is particularly of importance for vulnerable communities such as undocumented migrants, ethnic minorities, LGBTIQ+ people, as well as people living with certain medical conditions such as HIV/AIDS. The inclusion of data generated by wellness applications among those that can be used for secondary data is likely to create privacy risks and other issues as this type of data does not have the same level of quality and controls as data generated by medical devices.
Among the most crucial aspects to realise the ambitious goals of the EHDS would be citizens' trust in the data space and its governance rules. A welcome step towards this would be the meaningful inclusion of patients and citizens in the proposed European Health Data Space Board tasked with the exchange of views on the primary and secondary use of electronic health data with relevant stakeholders. The implementation of the regulation without fully understanding the users' concerns and needs could result in mistrust, in both governments and digital technology. It is thus important that the EU reaches out to ordinary citizens more, as well as to civil society groups representing them, throughout the different implementation stages of the regulation.
Photo credits: Shutterstock.com/Pop Tika