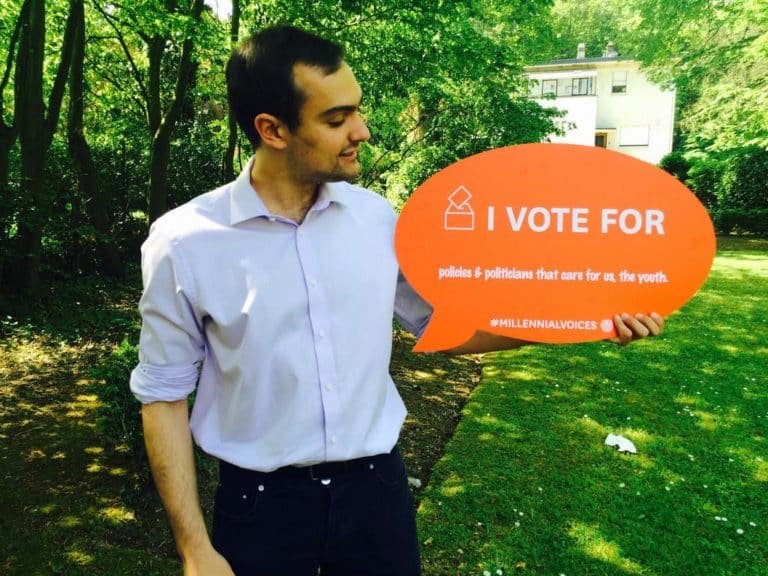 Engaging and creating a better understanding of the priorities and values of millennials   with the most comprehensive and far-reaching international survey of millennials ever taken…
It is a well-known fact that journalistic diagnoses often depict young people as lazy, apathetic and politically disengaged. Generally, young people are also absent within the framework of institutionalized politics and conventional forms of political participation. Hence, a very negative narrative has been gaining momentum vis-à-vis the Millennial generation (those born between 1980-2000). However, the Foundation for European Progressive Studies (FEPS) and its partners refused to give in to this worn out story and engaged in a global discussion with young people, academic experts and politicians to demystify the Millennial generation by offering them a platform to express their views and to be heard. The many myth-busting and constructive findings of the Millennial Dialogue research have become a reference point across a wide-range of geographies from the Americas to Europe, Africa and Australia. It is clear that young people in fact never withdrew form politics or became inactive, but instead decided to take up different forms of engagement.
The pilot phase of the project was launched in December 2014. The original team of founding members comprised of FEPS and it's US partners: the Centre for American Progress, Global Progress and Generation Progress. And at the beginning the efforts focused on designing an online survey alongside with the method that it would be conducted. The founders followed here a 3P rule that became a principal logic of the project. It referred to "participatory, positive and progressive". Participatory – as it was about giving the floor to Millennials themselves. Positive – as it was about finding jointly a solution on how to re-engage young people into politics. And finally, Progressive – as the new agenda was aimed at bridging the gap between social democracy and young people.
The initiative attracted many partners – in Europe and beyond. Since then:
•

More than 17.000 young people were interviewed

•

31 countries across 6 continents are involved in this global discussion

•

Surveys completed at time of wiring: Italy, Poland, Germany, France, Ireland, Romania, Hungary, Austria, Bulgaria, UK, Canada, USA, Chile, Norway
Join the debate mid-June in Brussels
With a European and international focus, Call to Europe VI aims to inform and influence the debate on the perceived lack of political engagement of younger generations worldwide. It will also be the culmination of the second phase of the project as it will be the perfect forum to bring forward concrete policy proposals that will be more coherent with what young people want and for progressives to re-gain the trust of this generation. Therefore, the conference's final report is expected to be an important step towards youth-focused legislative proposals in the European Parliament or in other legislative chambers word wide.
Millennials are the largest generation in history and its sheer size makes it a powerful generation. Millennials are the future workforce and future voters but they firmly believe that the political system and political parties are broken. It is a generation that grew up through a political and economical turmoil but still they are still positive, idealistic and pragmatic. Millennials want to change the world and we invite you to re-shape the progressive political agenda with us. Call to Europe VI is a new opening in order to do that. The Millennial Dialogue aims to empower young people to build a new discussion about politics and the political system. Take part in an exciting discussion!
Education-priority for spending
Means to start political campaign in Turkey