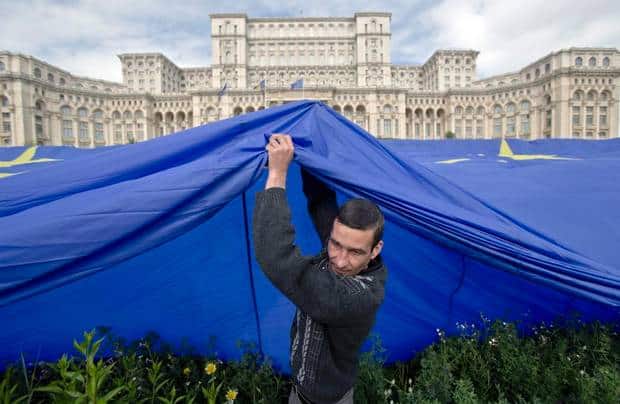 The social democratic party made romanians vote pro-european
The results of the European elections in Romania confirmed the fact that the Social Democratic Party (PSD) is the strongest political party in the country. With 37.6% of the votes, the Romanian PSD confirms the fact that it is regarded as the best fitted party to represent Romanians in the European Parliament.
A test for the presidential elections
In the Romanian political life, the European elections are considered to be a test for the presidential elections, which are always taking place the same year in November. Furthermore, due to the low turnout of this type of elections, they are regarded as a test for the capacity of political parties to mobilize their voters. Fortunately for the social democrats, the PSD is known to have the best-organized structure in the country. This race for mobilization brought 5% more people to the polls than in 2009, when only 27.67% of the population took part in the elections.
Another interesting figure shows that people from rural areas voted more than those from urban ones, with turnouts reaching respectively 36.88% against 28.68%. Again, the high representativity of the party in the local administration, especially in rural areas, was successful in explaining to people the need to vote in these elections.
In the case of the PSD, the party wanted to take advantage of the result to assume the leadership position for the forthcoming presidential elections. The most probable running candidate, current PSD president and Romanian prime-minister Victor Ponta, actually asked for a vote of confidence for the government during this election and convinced the local political branches to get involved in the campaign.
This is why during the campaign the PSD president participated in political rallies all over the country and was promoted in all campaign materials as a guarantee for the PSD European list of candidates.
Towards a new status quo
Today, the true political fight is actually between European politicians and national governments. Both European political families need to join forces in order to impose to the national leaders a president of the Commission stemming from the majority in the European Parliament. This fight must be won to defend the democratic and political principles that the results of the elections should be transformed in the capacity of making political decisions.
For the Romanian political system, the European results may affect the future development of different political partnerships or coalitions. This was reflected in the fact that the Romanian National Liberal Party (PNL) left the Alliance of Liberals and Democrats for Europe immediately after the elections to join the European Popular Party. This change, negotiated before the European elections, is part of a plan established by EPP leaders to reunite centre-right parties in a united block. The first negotiations already started between the second and third party during this election, the PNL and PDL, in order to merge and propose a common candidate for the European elections.