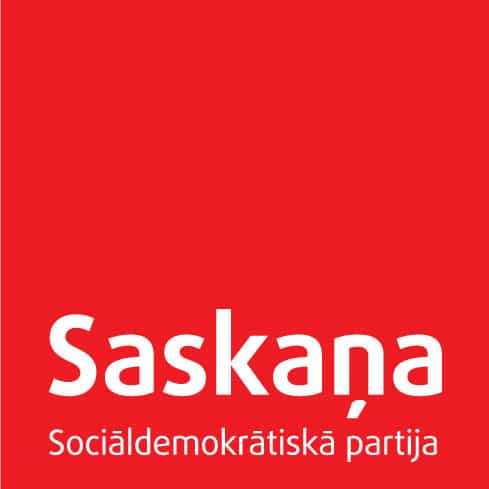 The Voice of the Europeans who are not there
With more than half of MEPs returning to their offices, it is tempting to assume that recent European Parliament (EP) elections in Latvia weren't worth a deeper look into the process and its outcome. EPP has clear mandate from Latvia and even the new MEPs are too typical for standard composition of any national delegation – a stubborn populist (I. Grigule), popular jornalist (A. Mamikins) and a mild hard-liner (A. Pabriks). Nevertheless, there are at least two and a half facts that weren't expected even by mature experts.
An unexpected victory
First, it turned out that "Vienotiba" won in all voting districts, including Riga and Latgale, which are considered as strongholds for "Saskana" because of large Russian-speaking communities living there.
One of the assumption that of those 30% of voters who actually participated, only those that either care about European issues and policies or have clear political favourites took part. To understand what such statement implies, one has to understand the local specifics. "Let's go to Europe" or "as Brussels will decide" are such widely used phrases in Latvia that it is very rare when anyone actually notices how fit they are to describe the political behaviour and the choices of local population in the context of EP elections. Despite huge investments, fundamental shifts in governance and widespread "Funded by EU" signs on numerous infrastructure projects all over the country, despite Riga being the culture capital of Europe in 2014, the mental gap is clearly there. What's more, a substantial part of population is living in the information space dominated by an agenda set in Russia. And recent events in and around Ukraine gave advantage to those who prefer more security in stronger Europe.
Saskana's defeat
"Saskana" (a PES-affiliated party) suffered an humiliating defeat. It lost to both principal political adversaries – the center-right "Vienotiba" and the far-right "National Alliance" (14.2%). "Saskana" was courageous enough to part their ways with ex-MEP Alfrēds Rubiks' "Socialist Party" and ex-MEP Aleksandrs Mirskis' "Alternative" before the elections (~5.2% of all votes combined). And it clearly lost some of the votes to more energetic MEP Tatjana Ždanoka's "Union of Latvia's Russians" (pre-election polls – 1.2% and result – 6.4%). As put by one of "Saskana" leaders Nils Ušakovs, they failed to convince their voters to participate. Considering the fact that a majority of "Saskana"'s supporters are from the Russian-speaking community, not the least important reason for their weak result was the events in Ukraine. Active Russia sympathizers chose Tatjana Ždanoka, who dreams of a USSR 2.0.
Protest by disdain
Finally, the half-surprising fact – low turnout. In general – nothing special for one of the most euro-skeptic nations of the Union. However, even if low turnout of voters was expected, no one thought it would be so low – around 30%, the lowest recorded turnout in recent history. It is rather sad that good weather, assigned voting places and other such silly reasons for not voting overweighted citizens' right to choose their future. Considering the result of the elections, Latvian way of protest is disdain. National elections in October will show how serious it is.