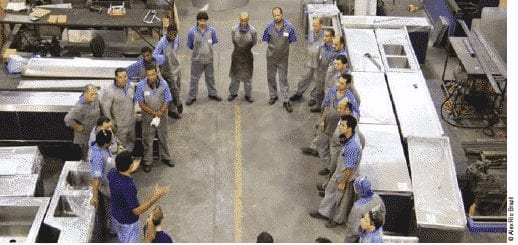 Thoughts on Approaching a Digital Union
Digitization can help us challenge social inequalities and discrimination, create jobs and help Europe out of the economic crisis. Digital tools will help promote transparency, fairness and accountability in today's society. Simultaneously, digitization is changing democratic processes and business models. It will be crucial to ensure that these changes benefit all citizens and reflect fundamental values such as individual freedom, pluralism and solidarity.
In order to achieve this, we will need a fully integrated digital strategy with clear legislative and financial ways and means. We should aim for a Digital Union that is more than just a market or an agenda.
Creating sustainable jobs in a digital economy
For the S&D group, an important aspect is the impact that digitization is having on the labour market. ICT development will bring many new jobs in innovative, smart and creative workplaces. To benefit from this, it will be vital that we manage to assist the employees to adapt quickly enough, by funding and encouraging training, retraining and life-long learning. I believe that there is a great need for proactive policies to make both workers and industries fit for a digital future and to ensure that a transition towards a digital working environment does not undermine European working and employment standards.
Adapting a legal framework online
Legal rules will have to be adapted to make EU digital law, trusted, fair, and responsible. A first crucial step to achieve this is agreeing on the data protection regulation, to make sure that citizens are protected online and that there is security of electronic communications and networks technology.
We also need to reform European copyright laws to strengthen creators' rights and at the same time support public user access to cultural goods. An important step in the process is to review market practices that currently abuse dominant positions to distribute content without adequately compensating the creators. At the same time, we will need to look at sustainable solutions for fair taxation in the digital economy.
It is also essential to strengthen consumer rights online, including a fair EU level solution to geo-blocking, a business practice of restricting access to digital content or even tangible goods based upon the user's geographical location. This not only hinders the digital economy, but also incites EU consumers to use bypassing tools which may push them into illegal practices.
We also need to quickly agree to an end to roaming charges and guarantee legal certainty for genuine net neutrality.
Towards a progressive digital union
Having recognised the great opportunities and challenges of the digitalization, it is important that we, as policy makers, develop the Internet as a space that is open, accessible and safe for all citizens and that helps businesses to create, communicate and (co-)operate more effectively. We therefore need a strategy that balances digital innovation with the need to protect consumer rights, personal data and privacy.