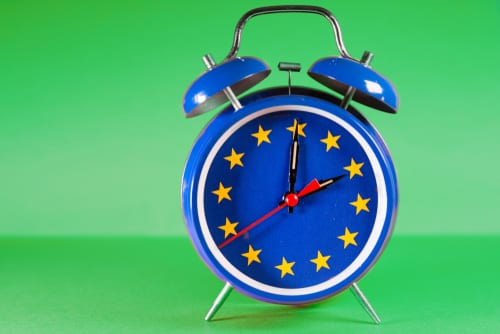 Three solutions for a European climate and jobs pact
How to fund the recovery plan, how to make the Green Deal Succeed? Here are the answers provided by MEP Pierre Larrouturou, general rapporteur for the next EU budget, who is one of the 30 initiators and 700 public figures who support the "European Call: 3 solutions for climate and jobs".
To Mrs. von der Leyen, President of the European Commission, and the Heads of States of Europe,
Our society is facing a brutal shock. The priority is to save lives, of course, as well as jobs, but this crisis should not make us forget the climate emergency. More than ever, it is time to build a new European Pact for Climate and Jobs.
The European Green Deal is the best way to make the real changes Europe needs to be able to recover from the COVID-19 crisis, to generate millions of jobs, and to create the most resilient economy possible. For this to happen, the Green Deal needs real funding.
We are students, climatologists, economists, unionists, entrepreneurs, citizens, and elected representatives at local, national and European level, (former) Members of Parliaments and (former) Ministers, from very different backgrounds. We are convinced that the ecological transition is not only a matter of survival, but also a moral obligation and an opportunity for Europe to reinvent itself as it recovers from the COVID-19 crisis.
The Climate emergency requires that we insulate all buildings, boost public transport and renewable energies, transform our agricultural model, protect biodiversity, protect and clean forests and the ocean, and develop adaptation and even reparation policies. All these projects are facing the same obstacle, however: who will pay?
To this end, we are proposingthree solutions we believe can reach a broad consensus:
In order to drastically reduce our consumption of fossil fuels, stop all fossil fuels subsidies and investments. The European Climate Law must lead to prohibit all Member States from continuing to subsidise fossil fuels. It must also guarantee that all banks (private and public) and insurance companies operating in Europe are transparent about their activities and organise the progressive end of fossil investments.
The European Central Bank has created 2600 billion Euro since 2015. Only 11% of these colossal amounts of money have gone into the real economy, whilst the vast majority has been used for speculation. In 2020, besides the hundreds of billions it will create to face the COVID-19 crisis, the ECB will create another 240 billion. It is essential this money is invested in climate and jobs. These billions must feed a Climate and Biodiversity Bank, which will provide interest-free loans to each Member State (up to 2% of its GDP each year, that is 300 billion Euro).
But zero interest loans will not suffice. For a catalytic effect, loans must be complemented with public subsidies. The average corporate tax rate in Europe has fallen by half over forty years (falling from 45% to 19%). A 5% European profit tax on large companies (adjusted according to their carbon footprint), combined with other own resources, would bring in 100 billion Euro per year to feed a real EU Climate-Biodiversity Budget. This additional 100 billion would allow us to pass the threshold of 50% of the European budget devoted to climate and assist both the public and private transition.
These three solutions would provide sufficient money to finance a just transition that would be fair for workers, communities, and citizens. They would enable the EU Green Deal to create more than 5 million jobs in Europe, as well as improving the livelihoods of millions of families and boosting investments in the carbon free economy.
The European Union was born with coal and steel. It can be reborn with a European Pact for climate and jobs.
This is abridged version of the call; the full version, in text and video, as well as the list of signatories are available at www.ClimateAndJobs.eu. (Version is available in French, English, German, Portuguese, Italian, Spanish Swedish and Polish)
We invite every European citizen to join this Call, like 1 million already did