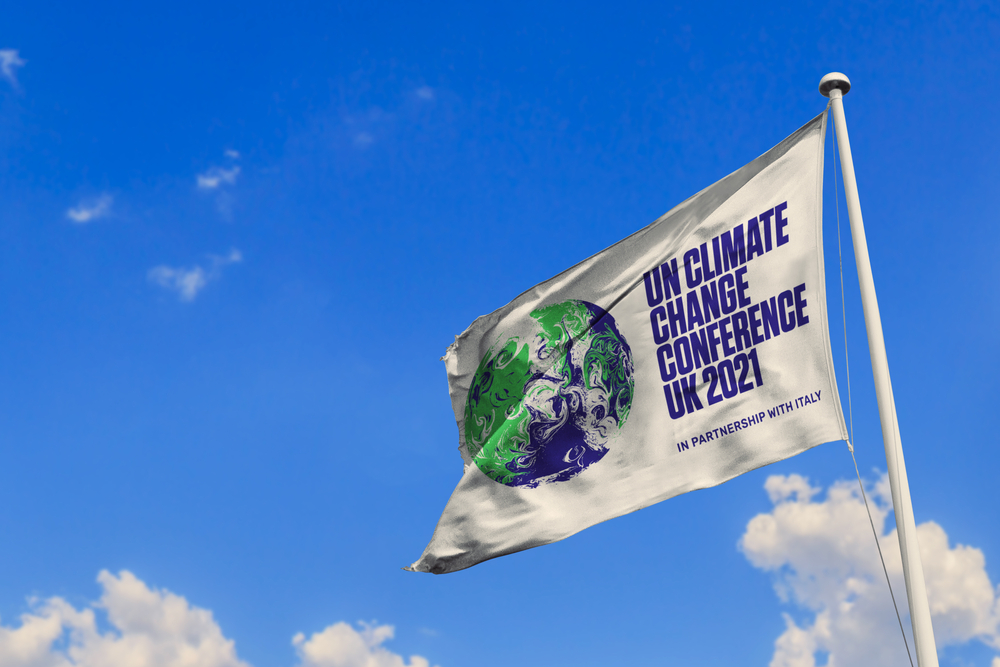 Towards COP26: beyond declarations, smart actions with real impact are needed
Over 120 governments have announced their intentions to bring emissions to zero by the middle of the century. And today, the European Commission launches its Renewed Sustainable Finance Strategy that should receive a more prominent place in the climate debate. This is good news in view of COP26 in Glasgow later this year. The international gathering can become a unique opportunity to explain what a net zero economy actually means and translate climate ambitions and political declarations into a clear policy agenda for the years to come. However, if COP26 is going to be limited to a cheerleading exercise, the international community will have failed.
The stakes are high indeed. Every time scientists re-evaluate the climate crisis, the prospects look grimier. According to a leaked draft report by the Intergovernmental Panel on Climate Change, which is to be published later, we are getting closer to a situation that is "irreversible and that will fundamentally reshape life in the coming decades, even if greenhouse gas emissions are brought under some control". This suggests that we will have to adapt anyway to a new normal: a hotter planet. The exceptional heatwaves that people are experiencing in the western parts of the United States and Canada are another wake-up call.
The International Energy Agency, not precisely an NGO, has identified more than 400 milestones to reach a net zero economy by 2050. These include no further investment in new fossil fuel supply projects, with immediate effect. Together with the sense of urgency, the realisation is growing fast that the investment needs to radically transform our economy, are much higher than previously thought.
Not so long ago, it was said that we would need an additional 200 to 300 billion euro yearly to achieve the EU's 2030 climate targets. Today, the targets are more ambitious, and estimations are closer to 800 billion euro or more, compared to a business-as-usual scenario.
Extrapolating this to the whole world leads to figures in the thousands of billions. Postponing investments on the other hand would only generate higher costs down the road. Paradoxically, the Covid-19 crisis may end up being a blessing rather than a curse for climate action, as it is triggering a change in the mindset of economists and policymakers that could help creating more daring and unorthodox solutions to address global challenges.
Almost everywhere, recovery plans are being designed and have the potential to transform the backbone of our economies, and to make them futureproof. The extent to which these investments will really be transformative remains to be seen. But whilst developed economies are juggling with substantial investment programmes, they struggle to bring together the 100 billion dollars fresh money promised annually to support developing countries to cope with climate change.
Despite the unusual efforts, it becomes clear however that the current scale of investments does not match the needs. That is why more profound changes to our socio-economic model need to be implemented. Fair taxation reforms are high on the international agenda and could put an end to the race-to-the-bottom we have seen in recent decades. The reform of the EU Emission Trading System – to be launched by the European Commission next week, as part of the 'fit-for-55'-package – offers the opportunity to phase out the free allowances handed to companies and make them pay the real carbon price instead. With carbon prices exceeding 50 euros per ton, this could result in at least 700 billion euros additional revenues, which could be reinvested in the EU economy between now and 2050, according to Jos Delbeke, a former Director-General at the Commission's DG for Climate Action.
Designed to address carbon leakage, these free allowances would become redundant if the Carbon Border Adjustment Mechanism, that is also going to be launched next week, succeeds in convincing third countries to introduce some form of carbon pricing too. This is exactly what should be the top priority at the COP26, in order to decarbonise the global economy and achieve some kind of level playing field.
Meanwhile, it is striking to see how fast broad chunks of the economy are rallying the climate-neutral economy. The problem however is greenwashing. Companies claim they are green when in reality they are not, and many financial instruments are mislabelled as 'sustainable'. Moreover, the climate risks they contribute to are not yet made fully visible and the costs are being transferred to future generations. That is why the Sustainable Finance agenda, aiming to redesign the financial system and to channel private investment towards the transition to a climate-neutral economy, is a crucial piece in the policy mix and a topic progressives should look into more carefully, also because it can potentially shift billions of euros of private capital towards achieving our longer-term societal objectives.
The first batch of actions are being designed and implemented, including a taxonomy – a classification system that established a list of environmentally sustainable economic activities, that should help to have a shared understanding of what is green and what is not – and more transparency and reporting obligations for many more companies. This could allow supervisory authorities to introduce stress tests and rating agencies to develop more credible benchmarking tools, or investors such as pension funds to make more refined choices in line with the values of their beneficiaries.
The Renewed Sustainable Finance Strategy that will be presented by the Commission today is therefore a unique opportunity to take stock, identify the gaps that are still there, and, crucially, make it part of the global climate agenda.
The objective should be to make all economic actors assess more carefully how climate change is going to affect them, and to force them to develop longer term transition plans in all transparency. This includes a better understanding of the environmental footprint of global supply chains, hence a better international cooperation to facilitate tracking and the development of robust monitoring tools. In addition, the scope of the sustainable finance agenda should gradually expand and include social considerations to avoid trade-offs and contribute to a fairer society overall.
If designed well, an extended and credible taxonomy of a wide range of activities that can contribute to a climate-neutral, circular and fair economy, can become a smart tool for policymakers as well. It could be integrated into the European Semester process, into state aid rules, public procurement provisions, subsidy mechanisms or investment instruments.
For developing countries, it could hold the promise of designing blended finance instruments that can truly be impactful. It is obvious that the time has come to move beyond narratives, declarations and targets. What is needed now, is a policy mix that definitely leads us to our destination and creates a blueprint for a new type of society and economy: fair and sustainable. COP26 could become the start of a journey mobilising the global community around clear ideas on the way forward. But it can also become a missed opportunity with catastrophic consequences, rather sooner than later.
Photo credits: Shutterstock
---
Related articles:
Bringing the Green Deal home, by Linda McAvan
COP26 needs to be about the redistribution of material wealth!, by Luc Bas