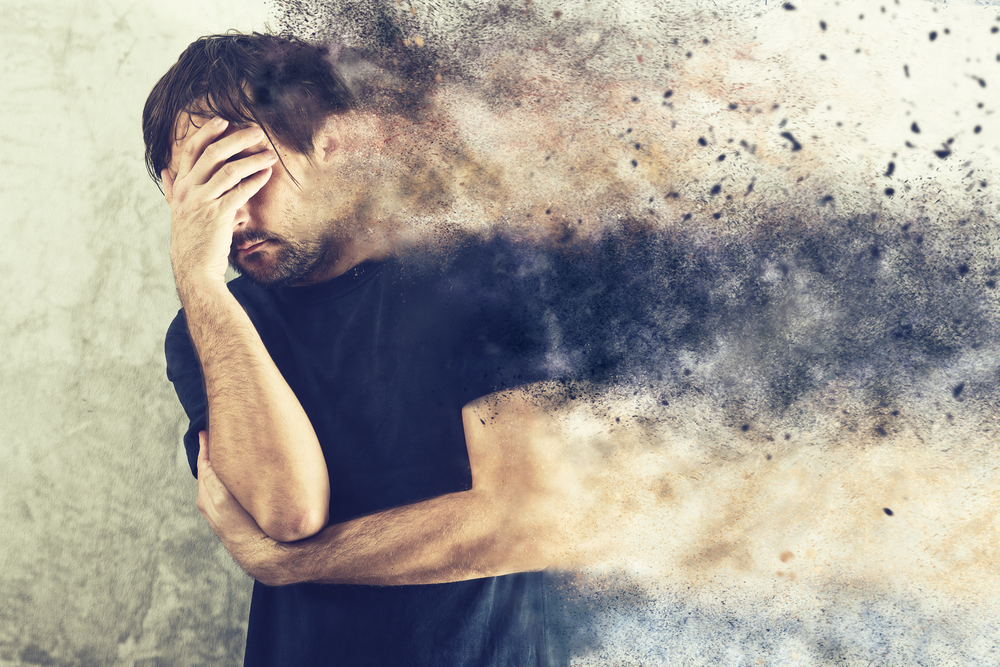 Treating Europe's hidden pandemic: mental ill-health
As we contemplate the building of a health union, we can no longer ignore mental health problems which will affect one in two people at some point in their life. The EU's approach to health must go beyond physical ailments. Our Union already has the mandate to protect our well-being and can make a tangible contribution to tackling mental illness. It's high time for an EU mental health strategy.
After the coordinated response to the Covid-19 pandemic, it is hard to imagine a scenario in which over 84 million Europeans were afflicted by an illness on which the EU would fail to act. Yet this is exactly what is happening with mental health disorders. Europe is experiencing a hidden pandemic, and no one is responding to the emergency.
Europe's mental health challenges have only grown in the aftermath of the pandemic, which heightened feelings of uncertainty, isolation, and loneliness among Europeans. A May 2022 study conducted by FEPS and Fondation Jean Jaures found that 53 per cent of people in Ireland, 51 per cent in Poland, 44 per cent in Germany, 40 per cent in France, and 38 per cent in Sweden felt more depressed since the onslaught of Covid-19. Groups more prone to the socio-economic impacts of the pandemic unsurprisingly showed the greatest mental distress. In fact, nearly two thirds of young people showed signs of being affected by mental health issues during the pandemic, with young women being the most vulnerable. This is hardly a surprise given that young people were already the group at greatest risk of poverty and social exclusion prior to the health crisis, and also given the increased care burden that women faced during lockdowns.
Unfortunately, the increase in mental distress in Europe is likely to persist as we grapple with war on our continent and the associated cost-of-living crisis. These crises have made it difficult to make ends meet and only served to add more fear and uncertainty into our lives.
Despite the scale of mental health challenges, as stakeholders consider the creation of a Health Union, the debate has distinctly focused on physical health. Yet, the EU's role in promoting well-being – which includes mental health – is enshrined in Article 3 of the Treaty on the European Union. Good mental health is key to social inclusion and participation in societies: promoting people's well-being ensures that they can realise their potential and meaningfully contribute to society. We cannot ignore that the failure to address mental ill-health has economic costs too. The OECD estimates that it costs EU member states over €600 billion, or 4 per cent of GDP, per year.
Taking all these factors into consideration, progressives must lead the way in calling for an EU mental health strategy, built on the lessons we have learnt from the pandemic. By developing an EU strategy, progressives ensure the issue becomes prioritised in national health systems. By making mental health a political priority, we also help ensure adequate funding is allocated to tackle the high level of need. An EU Strategy could set common standards for mental health care, improving affordability, accessibility, and quality of care with a particular focus on reaching and supporting those most vulnerable. The Strategy could also offer a space for mutual learning and knowledge sharing among member states, including on key areas such as mental health literacy, awareness raising, and de-stigmatisation.
It must go beyond this however. Given the strong links between a person's socio-economic situation and their mental wellbeing, EU social policies, which affect the everyday life of citizens, are also a crucial component of a mental health strategy. Policies on adequate social protection and that promote wellbeing at work like an EU Directive on psychosocial risks, could play a fundamental role to address the socio-economic determinants of mental health and promote a holistic, rights-based approach to mental health.
The reality is that the cost of inaction from the EU on mental health has been the preventable loss of lives.
In 2017, mental and behavioural disorders accounted for 4 per cent of deaths in the EU. We owe it to those suffering to act now. A long-term, comprehensive EU mental health strategy and coordinated action could help us to finally treat this hidden pandemic.
Photo credits: Shutterstock.com/Bits And Splits