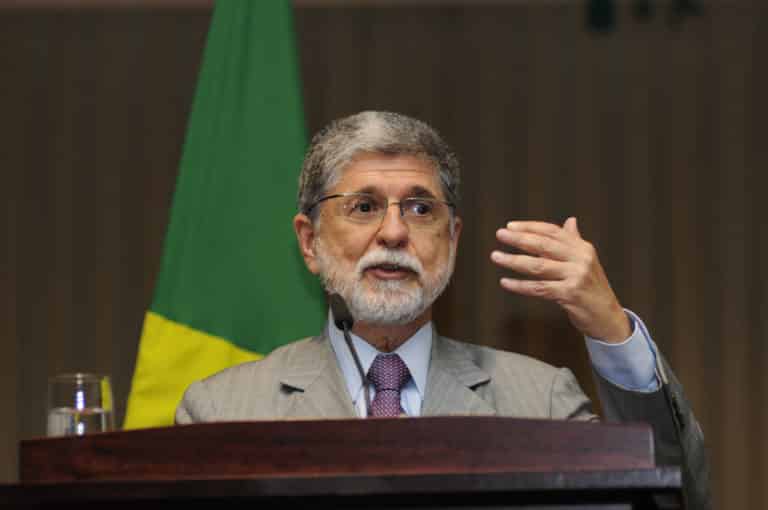 The European Union has traditionally been perceived as a force for progress and enlightenment by Brazilians working in international affairs. Its dedication to peace and democracy has been an example we have tried to follow in our own efforts to build a more integrated and prosperous South America.
From Brazil's perspective, a united Europe is essential for a more balanced world order, free from the hegemony of any one single power. In economic terms, the awareness of this balancing role was clearly expressed in 1994 with the proposal of a Mercosur-EU trade agreement, first launched when Jacques Delors was at the helm of the European Commission and Itamar Franco was the Brazilian president.
At that moment, after the conclusion of the Uruguay Round of the GATT, there was a severe risk that world trade would be segregated into different zones or blocs. In the case of the American continent, the expansion of NAFTA or the establishment of a Free Trade Area of the Americas, under US hegemony, made it imperative for us to seek arrangements with other powers. Negotiations between the EU and Mercosur were never easy and the more ambitious view of a better organized world fell victim to specific economic interests on both sides.
The establishment of a strategic partnership 
Ten years later, in the aftermath of the disastrous invasion of Iraq and with a progressive government installed in Brasilia under President Lula, the efforts for closer relations with European countries again became a priority. Political affinities between the Workers' Party and several socialist or social democratic parties in Europe played a role in this rapprochement, which culminated in the formal establishment of a "strategic partnership" between Brazil and the European Union in 2007.
Brazilian diplomatic action, not only in South America but also in Africa, India and the Arab World, increasingly attracted the attention of European and inspired eminent Brussels officials, such as Javier Solana and Durão Barroso, to look for closer political and economic cooperation with Brasilia. Bilateral programs in areas like energy and science and technology were established or further developed. In parallel, global issues, ranging from the Middle East and the Iranian Nuclear Program to broader economic questions became regular subjects of the "strategic talks" between leaders and their ministers.
Strengthening multilateralism  
Brazil and the EU have a vested interest in reinforcing multilateralism and in strengthening multipolarity – two phenomena that are interrelated but are by no means the same. Both of us are deeply committed to a world in which power is distributed in such a way that discourages recourse to unilateral action – be it in economic disputes or use of armed force. As the fifth largest country in terms of area and population and among the seven or eight major economies, Brazil wishes to see a Europe that can speak with one voice in defence of peace and prosperity for all.