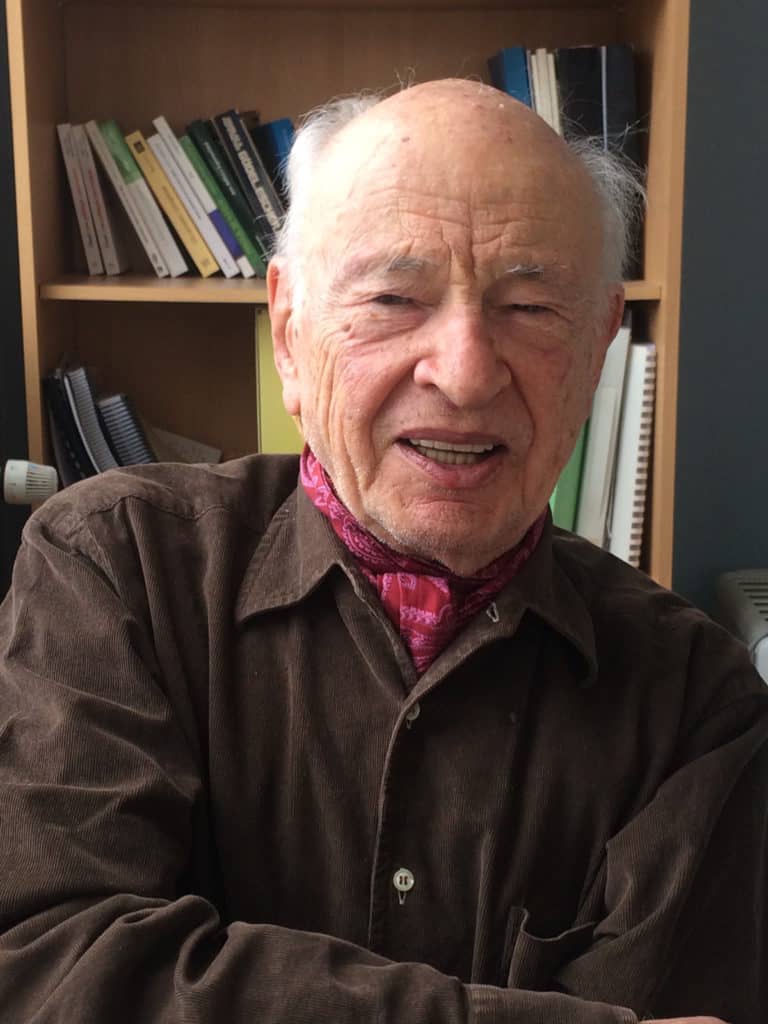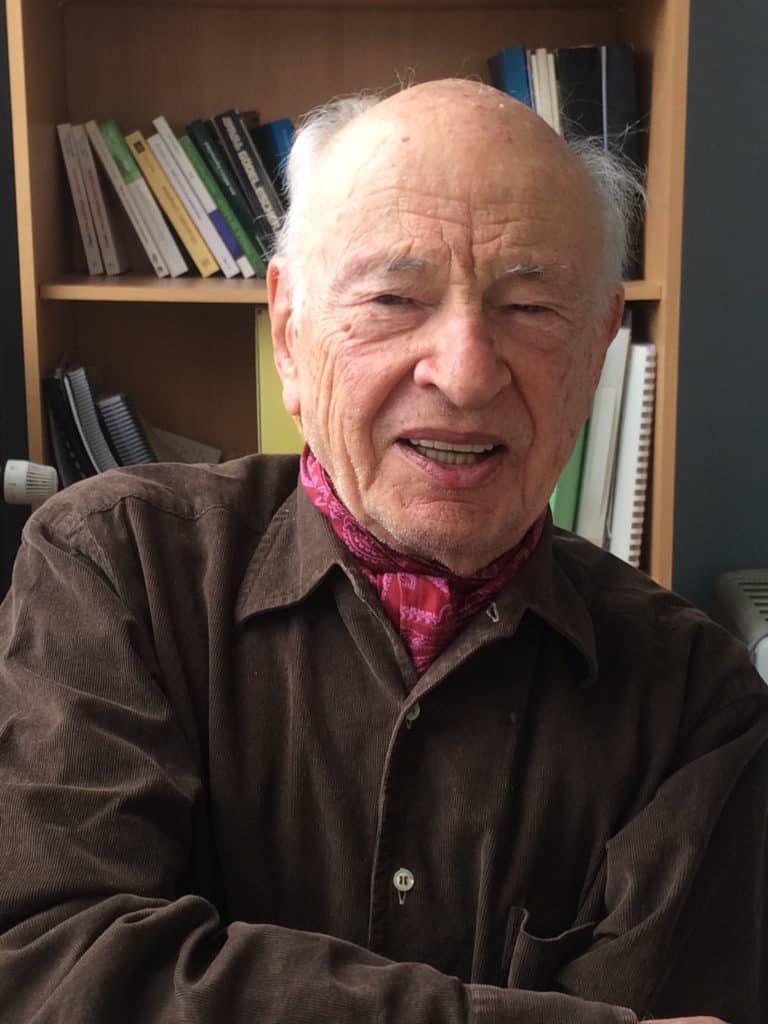 "We are lacking pathfinders"
French philosopher and sociologist Edgar Morin interviewed in The Progressive Post 
In the introduction for the EU Global Strategy, Frederica Mogherini writes: « We need a strong European Union like never before. It is what our citizens deserve and what the wider world expects." Do you think that the world is still waiting for Europe on the international stage?
It's a rhetorical phrase, because the world could have seen Europe as truly democratic and peaceful, with a profound humanist message facing current tragedies in the world. Not only did this message not come through, it was also scorned by two recent events; the purely financial short-sighted attitude towards Greece, and the refugee crisis. From this perspective, the world no longer expects great things from Europe.
Is this a recent development? 
There have been several steps. Originally, Europe was born out of a need for peace following a suicidal war. As long as there were leaders who had lived through the Second World War, this goal was still very present. This was the case until Kohl and Mitterrand. But more recent generations of politicians do not have these ideas anymore.
Was this not somehow inevitable? 
Of course, but there were no regenerative forces. Look at the inability of Europe to have a more human vision of the Israeli-Palestinian conflict! It would take a new approach to politics, but no one has the magic formula up their sleeve. It is a long process, but I wonder if we really have enough time, given the situation. Europe is now facing a huge crisis where it needs to be revamped and to find a new path, but current politicians only think as far as tomorrow. They may call for rebuilding, but for this to happen we must have a common vision of what rebuilding means. We are lacking pathfinders.
You are referring to Kohl and Mitterrand. Before them, there was a major event: the failure of the European defence community treaty in 1954. What was the impact of this event?  
The failure of the European defence treaty in 1954, under the influence of French nationalism, is the failure of the political Union. Whilst Charles De Gaulle was very positive about a lot of other things, like the Franco-German reconciliation or the war in Algeria, it is he who blocked the development of a political Europe. But, since there was an economic boom at that time, Europe ran with the economy with the ECSC [European Coal and Steel Community], EEC [European Economic Community], the Euro, etc. Having apparently become a strong economic force, Europe forgot that she remained a political dwarf.
Didn't Europe have opportunities to take action? 
Yes, when expansion was needed and people and nations were liberated from Soviet colonisation. But we took too long to integrate these people, once again for economic reasons. Yet, at the time, there was a cultural aspiration that guided these countries. When we finally let them in, these aspirations were gone and had been replaced by the economic interest that Europe could offer. Furthermore, this laudable integration was made in a historical context that made a shared political vision impossible.
Why?
During the first and the second Gulf War, the Eastern countries saw in US intervention the fight against an the evil dictator reminiscent of Stalin. Other European countries saw these conflicts in a different way. Still to this day the Eastern countries have a historical trauma with Russia.
Could Brexit become a crisis that can save Europe?  
Brexit generated a movement that hasn't yet reached its conclusion, that of a multi-speed Europe. It is just the latest episode in a series of crises, such as the economic crisis, for which we diagnosed the drastic remedy of austerity and thereby created a sense of disunity. Syria could have a gathering force. Europe should be pushing for an end to hostilities, but Europe is outside the game.
The refugee crisis and the Turkey deal must have concerned you. Could Europe have managed the situation in another way?  
Turkey should have been a part of Europe a long time ago; and hence, the coup and its consequences could perhaps have been avoided. Europe is trying to get rid of refugees while closing its eyes to what is going on in Turkey, especially concerning the Kurdish people. Erdogan does not understand that he needs to empower the Kurdish people in Turkey. And what is more, we have reached the stage when the Kurds of Iraq and Syria are becoming autonomous. The question about the Kurdish nation is being asked in Turkey, much like the time of Guy Mollet when France refused to acknowledge that Algeria wasn't French. It is a race to the bottom.
Si vis pacem para bellum. Is Europe really in danger? If so, is rearmament necessary?  
The question of whether to have a common defence is legitimate. In an increasingly deadly world, you cannot be completely unarmed. However, there is no current threat of invasion equivalent to Hitler's war machine. If there is a Russian expansionism, it is uniquely aimed at former territories of the Tsar that later became Soviet. There is no 'yellow peril' either. The Chinese want islands in the pacific. Europe is not under  any dramatic threat.
What elements are needed to promote peace?  
A ceasefire in Syria and an attempt at a peaceful solution to the Middle-East crisis. This is the way to counter the most fanatical trends emerging in Daesh, Al Qaeda, etc.  It would also calm the conflict between Shiites and Sunnis. We must find a solution that will allow the Arab world to regain some dignity, despite its weaknesses. If we take Egypt or Algeria, a choice between secular dictatorship and fanatical dictatorship, both alternatives are scary. Military dictatorships are just as terrible as religious dictatorships.
Is it in Europe's interest to interfere in this world in upheaval?  
Yes, if it is a decision based on the shared appreciation that in a globalised world, we share a common destiny. All people, everywhere, are subject to the same dangers: the destruction of the biosphere, the proliferation of nuclear weapons, not to mention the cyber warfare that could itself be terrifying. Economic deregulation, still under the control of speculative high-finance, accentuates inequality. Under these conditions of anxiety, people are focusing on ethnicity, religion and nation instead of understanding that they have these common interests. Therefore, the development of nationalist and religions fanaticism is also spreading.
What would you recommend?  
A reform of the UN and the creation of new international institutions. The COP 21 was a big success. Why not use the same method when working with other issues? The problem is global, and therefore it concerns Europe as a part of the world.