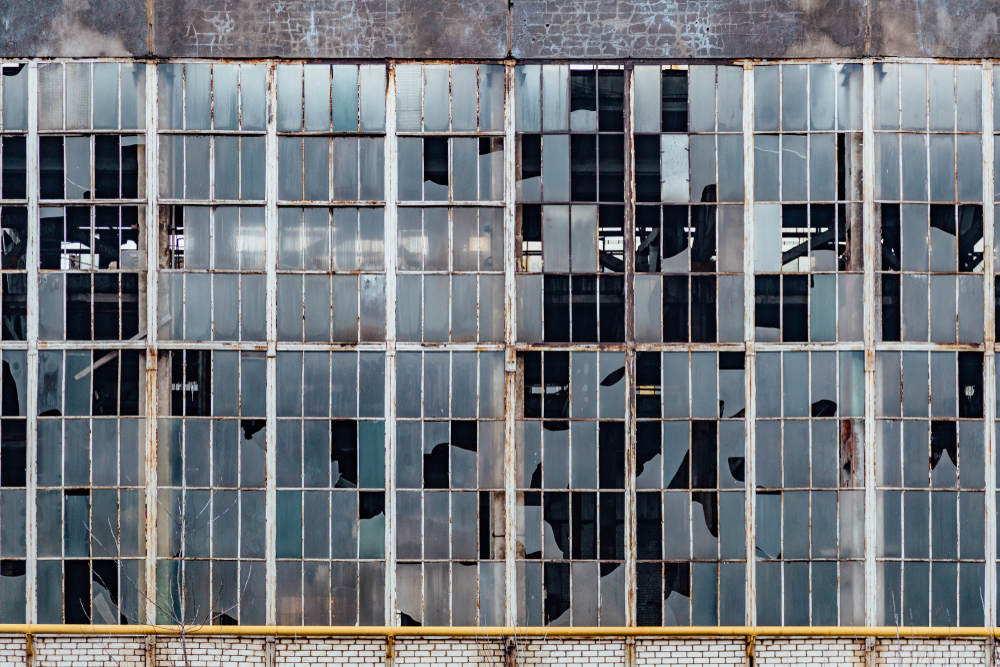 Why territory matters: from place-blind to place-based policies
We live in transformational times. Because of the pandemic, but also because of the social and economic transitions caused by automation, the ecological emergency, and the evolving international context. In these testing times, our progressive agenda is more important than ever. We did not go into politics to be bystanders but to make a difference and leave a mark. All these challenges must be faced with people in mind. That is what we progressives stand for.
We already know that the current crisis will be known as the great accelerator. What we need to avoid is that it also becomes known as the great divider. The risk we all run is one of widening gaps: intergenerational, regional, gender and income. But what can be done? I would like to offer some proposals from a territorial point of view. An angle often overlooked, but that we ignore at our own peril.
First, we need to break the vicious circle of the so-called 'forgotten places', which struggle to avoid decline, where infrastructure decays, public services close, opportunities are scarce and people leave, especially the high-skilled and the young. These places come in many shapes and forms, they can be former industrial regions, mining regions, remote rural regions, islands, or border regions. But they all have in common this vicious circle: difficulties in maintaining high value-added economic activity make it difficult to maintain the public services and even more difficult to create new high value-added activities.
And let us not treat this as an abstract problem. Because there is a very clear human cost. It is the young woman, fresh out of university, suitcases packed, saying goodbye to her parents at the airport because there are no local jobs that match her high qualifications. It is the 50-year-old man, who lost his job when the factory or mine closed. And it is many more people, who suffer when the jobs go, public services decline, and the region is left to be forgotten.
But the opposite of this regional purgatory is not some kind of economic and social nirvana elsewhere. When certain regions lose jobs, others – often urban centres – are gaining them. But this influx creates its own problems: social division into 'haves' and 'have nots', skyrocketing housing costs and higher congestion. We also know that many of these people will express their anger at the ballot box: votes that often go to those who offer easy but fake solutions to complex problems.
Somewhere between the forgotten places and the crowded places, there is a balanced medium. The key is to identify the problem, design the right strategies with local stakeholders and muster the necessary investments. Cohesion policy supports regions in designing such strategies with the partnership principle at its core and it mobilises sizeable investment.
Studies show that – even before the crisis – European cohesion policy accounted for roughly 1 in 12 euros spent in public investment across Europe. In several countries, this proportion rose to 40-50 per cent of public investment during the pandemic. Over the past few years, we have invested a lot in classic infrastructure, from water and waste treatment to public transport networks, from hospitals to schools. These are still very much necessary, especially in the poorest regions of Europe.
However, a growing proportion of cohesion policy investments target the green and digital transition. In the new programmes for 2021-2027, we anticipate that at least half our investments will be green and digital. Ultrafast broadband, ensuring that homes, hospitals, and schools are well connected. Support to innovative SMEs and their collaborations with research institutions. Green transport systems, renewable energy, and smart grids. Support for the renovation wave, ensuring that homes and public buildings are insulated, tackling in one stroke carbon emissions and energy poverty. All these investments are also designed to spread economic activity more equitably. To a great extent, the success of these strategies requires strong and efficient public institutions. Struggling regions often lack them. We also have to offer support so that all regions possess the capacity to develop efficient public policies and implement the investments needed to get out of poverty or to break the medium income trap.
Secondly, we will not be able to solve social inequalities without addressing the spatial and regional ones. The main drivers of social equality and social opportunity are 'place-based'. The number and quality of job opportunities is place-based. The availability and cost of quality housing is place-based. The quality and availability of schools, roads, hospitals, shops, in fact, all infrastructure and public services are place-based. We cannot talk about social justice without looking at the actual places where people live. Therefore, cohesion policy supports businesses and jobs, hospitals, schools, and social services in the regions that do not have the means to run them by themselves.
As Europeans, we have great goals. The world's first carbon-neutral continent. A digital revolution. These goals will not be politically possible if they leave a part of the regions and a part of the population behind. All the transitions have to be just, otherwise, there will simply be no transitions. Territorial cohesion is an essential condition to ensure that Europe, all of Europe, will successfully manage these transitions and be part of the European dream of a democratic, open, and inclusive society.